Aquia District - Bear Claw
Event Details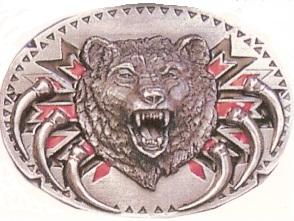 Aquia District
Leadership Conference (Bear Claw)
Bear Claw Event
This Bear Claw Event has been moved to March 26, 2022. See calendar for this future event.
Bear Claw is an exciting, action-packed program designed to provide youth members with leadership skills and experience they can use in their home units and in other situations demanding leadership of self and others.
There is also an adult breakout session designed to share ideas and help adults gain a better understanding of how the youth-led patrol method benefits the unit. This session is open to all registered adults, including Webelos II parents.
Bear Claw is a one-day interactive leadership training event designed by Scouts for Scouts. It is designed to bridge the leadership training gap that exists between Introduction to Leadership Skills (ILSx) and the National Youth Leadership Training (NYLT) programs. Content is delivered by senior level Scouts in a troop and patrol setting. Participants may choose between the Patrol Leader and Senior Patrol Leader tracks. Throughout the day all the participants will learn how to effectively lead their units using the patrol method. They will see how effective a program can become with minimal adult oversight with the proper planning, communication, and team development.
All youth should have their Unit Leader's approval to attend this leadership conference and will be asked to indicate it on the application form. The form will need to be brought along on the day of the event and the scout/adult needs to be registered on-line and paid on-line.
WHY BEAR CLAW?
Every youth deserves well-trained leaders. Regardless of the youth's Scouting program affiliation, Bear Claw provides the leadership skill reinforcement which bridges the ILSx and NYLT programs. The Bear Claw Staff also demonstrate that the Youth-led patrol method works with minimal supervision.
Over the course of the symposium, participants are exposed to six of the eleven leadership skills through Buzz Groups and practical application.
This course is built around the BE-KNOW-DO of leadership:
What a leader must BE
What a leader must KNOW
What a leader must DO
MORE INFORMATION
The 2022 Bear Claw Scoutmaster is Mr. Joe Hernandez.
210-464-0098
When & Where
Adult Break OutAquia Episcopal Church
Saturday 10-09-2021 8:00 AM ET to 5:00 PM ET
Past
---
Patrol LeaderAquia Episcopal Church
Saturday 10-09-2021 8:00 AM ET to 5:00 PM ET
Past
---
Senior Patrol LeaderAquia Episcopal Church
Saturday 10-09-2021 8:00 AM ET to 5:00 PM ET
Past