2021-22 Pinewood Derby Days - Individual & Small Group Sessions
Event Details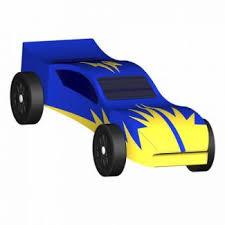 Fourth Annual Pinewood Derby Days - Open Registration Sessions
Pinewood Derby Day sessions are a great opportunity to come out and work on your car in our supervised wood shop.
Prior to registering, please read our Covid-19 Safety Guidelines, (including the CDC screening checklist). You will be asked to confirm that you performed your self-assessment, and your temperature will be taken upon arrival at Michael's Woodshop.
Choose a date and select a check in time. Check in times are offered every 30 minutes during the scheduled session. Select a time slot for each individual building a car. Cub Scout age siblings may participate and should be registered in their own time slot as a "Cub Scout Youth".
Target Completion Time: The target completion time is 45 minutes which is adequate for most car designs. In order to minimize the number of people in the shop, we will be adhering to a work time limit of 1 hour. Please encourage Cub Scouts to avoid highly complex car designs as they may not have sufficient time to complete their work. Cub Scouts may design their own car in advance or may select a design from a wide variety of templates we have on hand in the shop.
PLEASE CHECK YOUR DISTRICT'S RULES ABOUT AXLE HOLES BEFORE YOUR SESSION. Each District has its own rules about redrilling the axle holes -- some Districts permit this SOME DISTRICTS DO NOT. Due to the number of Districts and annual rule changes, Michael's Woodshop is not able to provide guidance on these rules. Please do not risk having a car disqualified. You should only re-drill the axle holes if you have confirmed that your District permits it.
Adults/Parents: We are continuing to operate with a reduced the number of spaces available. As a result, we are respectfully requesting that adults refrain from building their cars in the shop again this season. Exception: Adult novice/first time builders who need assistance may bring their own car kit and build a car alongside their Cub Scout in the same time slot (no separate registration required).
Bring yourself, your car kit, AND WEIGHTS. Please arrive 5 minutes before your start time for your safety briefing.
It is highly recommended that Scouts adjust the weight of their car to get close to the 5 oz maximum. Scouts must bring their own weights. Cylindrical weights are recommended - they are easy to install and work well for most car designs.
Cub Scouts must be accompanied by a parent/adult at all times while in the shop. Parents/adults are expected to supervise and assist their Cub Scouts throughout the process.
FIRST TIME VISITORS - Please view the Camp Map to see the location and driving route for Michael's Woodshop at Camp Snyder.
When & Where
PWD Open Session (1-5pm)Camp William B. Snyder
Saturday 12-18-2021 1:00 PM ET to 5:00 PM ET
Past
---
PWD Open Session (1-5pm)Camp William B. Snyder
Saturday 01-08-2022 1:00 PM ET to 5:00 PM ET
Past
---
PWD Open Session (8am-noon)Camp William B. Snyder
Saturday 01-15-2022 8:00 AM ET to 12:00 PM ET
Past
---
PWD Open Session (8am-noon)Camp William B. Snyder
Saturday 01-22-2022 8:00 AM ET to 12:00 PM ET
Past
---
PWD Open Session (8am-noon)Camp William B. Snyder
Saturday 01-29-2022 8:00 AM ET to 12:00 PM ET
Past
---
PWD Open Session (1:30-5:30pm)Camp William B. Snyder
Sunday 01-30-2022 1:30 PM ET to 5:30 PM ET
Past