NCAC Camp's OPI: Wilderness First Aid Early 2021
Event Details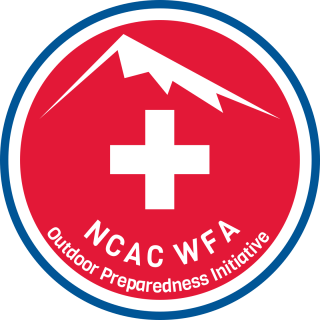 Presented by the NCAC Camps, the Outdoor Preparedness Initiative (OPI) offers Wilderness First Aid certification with CPR/AED. OPI aims to prepare Scouts, Scouters, and outdoor enthusiasts for high adventure activities and other outdoor adventures. Certification is provided through the American Red Cross.
This 2 day course will offer day only instruction Saturday from 0800 - 2000 and Sunday from 0800 - 1400. Class size is strictly limited in order to meet with currently recommended COVID19 protocols. There will not be an overnight stay involved in order to reduce any related risk factors. Participants should bring their own lunch / snacks.
COVID 19 Virus Precautions: Fall WFA will be limited to 10 participants per session to allow for proper social distancing. The class space will be disinfected daily per CDC guidelines. Each attendee will certify they performed virus temperature and symptoms checks the day of arrival. Each attendee and staff member must wear a mask any time physical distancing cannot be maintained from others. Hand sanitizer or soap and water is available for personal hygiene. This procedures was used successfully this summer for previous sessions of this course.
When & Where
Session 3Camp William B. Snyder
Saturday 03-13-2021 8:00 AM ET to
Sunday 03-14-2021 2:00 PM ET
---
Session 3BCamp William B. Snyder
Saturday 03-27-2021 8:00 AM ET to
Sunday 03-28-2021 2:00 PM ET
---
Session 4Camp William B. Snyder
Saturday 04-17-2021 8:00 AM ET to
Sunday 04-18-2021 2:00 PM ET
---
Session 4BCamp William B. Snyder
Saturday 04-24-2021 8:00 AM ET to
Sunday 04-25-2021 2:00 PM ET
---
Session 5Camp William B. Snyder
Saturday 06-19-2021 8:00 AM ET to
Sunday 06-20-2021 2:00 PM ET
---
Session 1Camp William B. Snyder
Saturday 01-16-2021 8:00 AM ET to
Sunday 01-17-2021 2:00 PM ET
Past
---
Session 2Camp William B. Snyder
Saturday 02-20-2021 8:00 AM ET to
Sunday 02-21-2021 2:00 PM ET
Past
---
Session 2BCamp William B. Snyder
Saturday 02-27-2021 8:00 AM ET to
Sunday 02-28-2021 2:00 PM ET
Past