2021 NCAC HAC Philmont Backpacking Treks Registration & Payment
Event Details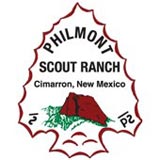 2021 NCAC HAC PHILMONT BACKPACKING TREKS
Registration for the 2021 NCAC-sponsored Philmont Treks is now open. As the traditional backpacking trek at Philmont, these 12-day treks give crews the opportunity to hike for 10 days in the backcountry with a day of arrival/departure on each end of the journey. Crews are accompanied by a Philmont Ranger for their first 3 days and participate in program activities throughout their trek. Crews choose their own itinerary, covering 50-120 miles in selected portions of the 144,000+ acre Ranch.
REGISTRATION & PAYMENT: Please follow these instructions to register and make online payments for all crew members. These treks are available on a first-come, first-served basis (a wait list may be created if needed). A Philmont crew has a maximum number of twelve (12) participants with at least two (2), but no more than four (4) adults. The number of youth must be equal to, or more than, the number of adults.
UNITS WITH EIGHT (8) OR MORE PARTICIPANTS: Units having the minimum crew size of 8 may initially reserve an entire 12-person crew slot. A Registration Coordinator should be designated. This person must be 21+ years old and ideally will be the crew adult Lead Advisor. The Coordinator role can be changed later to someone else if circumstances change. Begin by choosing an arrival date at Philmont, either 6/28 or 7/14. There are openings for four crews each on these two available dates.
| Trek | # Crews | Depart DC | Arrival PSR | Return DC |
| --- | --- | --- | --- | --- |
| 628-M | 4 | 06/26/21 | 06/28/21 | 07/10/21 |
| 719-Z | 4 | 07/17/21 | 07/19/21 | 07/31/21 |
NOTE: If all trips do not fill to capacity, NCAC reserves the right to consolidate the trip dates in order to offer the lowest cost possible.
The Coordinator should select an open slot (i.e., one with no existing registered participants) and click Register to sign up as the registration contact for that trek. Go thru the registration process to register at least one participant and pay the $700 initial deposit. You may enter the names of other known participants and provide payment at this time, or have them register themselves (see below). Registering and paying for a crew of at least eight participants will reserve this trip date and slot for your crew.
CREW SIGN-UP: Immediately after the Coordinator has reserved the trip date, each crew member should visit this web page, click on the selected trip date and crew number, complete the registration process and pay the $700 individual deposit. Family members (i.e., one or more youth and adults) may register together. Keep your registration number to re-enter the system for future payments.
REGISTERING A CREW OF FEWER THAN EIGHT (8) PARTICIPANTS: If you anticipate your crew to have fewer than the minimum number required by Philmont, you may sign up with a crew with available openings. Scan the available slots on each trip date to find one that will accommodate your number of participants without exceeding the maximum crew size of twelve (12). To view this, click the green Register button for each crew and you will see the number of Youth and Adult openings remaining on the next page. NOTE: Smaller registered crews may be asked to shift to other slots to better balance crew sizes and other factors.
Payments may be made with a credit card or an e-check. A 3% surcharge applies to all credit/debit card payments; e-check transactions are free.
The total estimated cost for each participant is $2,600. This includes the Philmont fee of $1,065 plus airfare, meals & lodging enroute, and one and a half days of tours and activities (white water rafting, hiking at altitude to acclimate to Philmont elevations, et al). NCAC arranges all travel for NCAC crews by air flight and chartered motor coach. NCAC Crews meet at the designated airport for these arranged flights and travel AS A GROUP to and from the Washington, DC Area. There will be NO POSSIBILITY for Crews or individuals to travel independently. As mentioned above, the initial deposit is $700 each. The final payment is estimated to be $500 and will be determined by April 15th, 2021. See the table below for the payment schedule.
| Payment | Amount | Due Date |
| --- | --- | --- |
| Initial (deposit) | $700 | June 1, 2020 |
| Incremental | $700 | October 1, 2020 |
| Incremental | $700 | January 1, 2021 |
| Final (estimate) | ~$500 | May 1, 2021 |
Late fees may apply to payments received after the published due date deadlines. Direct questions to John Blackwell. HAC Chair, at john.blackwell@goosecreekdistrict.org.
When & Where
Trek 628-M - Crew 01Philmont
Saturday 06-26-2021 12:00 AM ET to
Saturday 07-10-2021 11:59 PM ET
Past
---
Trek 628-M - Crew 02Philmont
Saturday 06-26-2021 12:00 AM ET to
Saturday 07-10-2021 11:59 PM ET
Past
---
Trek 628-M - Crew 03Philmont
Saturday 06-26-2021 12:00 AM ET to
Saturday 07-10-2021 11:59 PM ET
Past
---
Trek 628-M - Crew 04Philmont
Saturday 06-26-2021 12:00 AM ET to
Saturday 07-10-2021 11:59 PM ET
Past
---
Trek 719-Z - Crew 01Philmont
Saturday 07-17-2021 12:00 AM ET to
Saturday 07-31-2021 11:59 PM ET
Past
---
Trek 719-Z - Crew 02Philmont
Saturday 07-17-2021 12:00 AM ET to
Saturday 07-31-2021 11:59 PM ET
Past