2020 Thurmont Conservation Club Day Camp Week #1 **SUSPENDED**
Event Details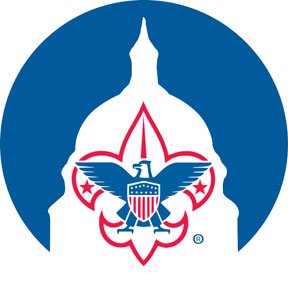 Welcome to the registration page for the 2020 FSK District Cub Scout Day Camps Week #1 held at the Thurmont Conservation Club. Thank you so much for your family's interest in attending one or both of our day camp weeks!

1. ABOUT DAY CAMP: Day Camp is an opportunity for Cub Scouts (and their Siblings) to continue the Scouting FUN throughout the summer; meet Scouts from around our District, Council, and beyond while gaining skills in preparation for their new rank adventures! Be sure to check out our Camp Guide for more details and join our Facebook event to get updates and pictures during Camp Week https://www.facebook.com/events/504828207105644/
BOTH FSK District Day Camp weeks offer all 3 shooting sports stations: BB's, Archery, and Sling Shots!
BOTH FSK District Day Camp weeks have a POOL with onsite contracted/licensed lifeguards!
Like fishing? Our location has onsite river/creek waterways for our fishing enthusiasts.
Yes, we do provide a tot lot program for 3-5 year old siblings who are potty trained!
Theme: "Down on the Farm"
When: Week #1: June 29th – July 3rd or Week #2 July 20th-24th
Time: 7:30AM - 4:30PM Monday thru Thursday and 7:30AM - 1:00PM Friday
Location: Thurmont Conservation & Sportsman's Club - 11617 Hunt Club Road, Thurmont, MD 21788

2. DEADLINES: Campership (Financial Aid) Deadline: April 1, 2020 – Camperships can be submitted AFTER April 1, 2019 HOWEVER funds are not guaranteed
Early Bird Per Camper Registration Fee BEFORE May 1st, 2020 $190.00
Regular Per Camper Registration Fee ON or AFTER May1st, 2020 $230.00
Walk-up Per Camper Registration Fee ON or AFTER June 1st, 2020 $260.00
New Scouts and New-to-NCAC Scout transfers automatically qualify for the early bird discount of $190.00 if they sign up for Day Camp within 60 days of registering as a new NCAC/BSA member.
This registration page is to provide PAYMENT ONLY, to complete the Day Camp registration process for our FSK District Cub Scout Day Camps you will need to download, print, and complete the camper and den walker/tiger adult partner registration documents located within our Day Camp Coordinator Google drive: https://drive.google.com/drive/folders/1gJLYM7sTbvpaToZRQsNcSp1D_TcvDM5J?usp=sharing
These forms are to be turned into your Pack's Day Camp Coordinator for camp submission. If you are unsure who your Pack's Day Camp Coordinator is or if you are registered in a District or Council other than FSK/NCAC please email our Camp Director Chris Esquibel to find out who your coordinator is or to make arrangements to mail or drop off your forms to him directly at fskdaycamp@gmail.com.
3. CHAPERONE REQUIREMENT: Den Walkers are parents, grandparents, older siblings (18+ years of age), another trusted adult, or Pack member who attend at least 1 full day of camp providing safe supervision just as a chaperone would on a school field trip. Den walkers are more than welcome to attend 2, 3, 4 or all 5 days. If your Wolf, Bear, Webelos, or Arrow of Light Scout is attending Day Camp one of the above-mentioned members must serve as a Den Walker at least 1 full day of camp per BSA National Camp School guidelines. Tigers (Scouts entering first grade in the fall) must have an Adult Partner accompanying them at all times, each day of camp; this does not have to be the same adult every day.
4. CAMPERSHIP/FINANCIAL AID: Families, including those registering as camp staff, experiencing a financial hardship are eligible to apply for financial assistance (campership) to receive up to 50% off their camper's registration costs. Apply online at GotoDayCamp.org by April 1st for guaranteed consideration. Submissions received AFTER April 1st will only be considered if campership funds are still available.
5. DISCOUNTS AVAILABLE: Parents who volunteer as a full week CAMP STAFF member receive the discounted staff child rate of only $50 each for up to 2 child registrations. That's two children for almost half the cost of one! Contact the FSK District Day Camp Directors, at fskdaycamp@gmail.com for staffing information today.
ALL camp documents are due to our Camp Director by June 1, 2020 for both camp weeks!
We look forward to having FUN with your family this summer!
When & Where
Thurmont Conservation & Sportsman Club
Monday 06-29-2020 7:30 AM ET to
Friday 07-03-2020 1:00 PM ET
Past