Pinewood Derby Days - Pack Sessions
Event Details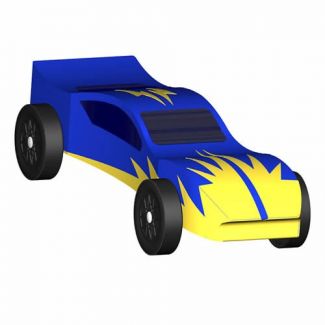 Michael's Woodshop at Camp William B Snyder is proud to announce its second annual Pinewood Derby Days. Pinewood Derby Day sessions are a great opportunity to come out and work on your car in our supervised wood shop.
We have set aside reserved times for "Pack PWD Sessions". These dates are subject to change. Please review our schedule for "Available Pack Session" dates and review our Pack PWD Rules & Responsibilities (see attachments at the bottom of this page). To complete your reservation, please email our Volunteer Shop Steward Group at MichaelsWoodshop.CWBS@gmail.com.
Each Cub Scout needs to bring their car kit.
It is highly recommended that Scouts adjust the weight of their car to get close to the 5 oz maximum. If Scouts want to adjust their car's weight during their session, they must bring their own weights. Cylindrical weights are ideal.
Scouts must be accompanied by a parent or adult leader at all times while in the shop.
When & Where
RESERVED Pack 152 PWD Session - Dec 7
Camp William B. Snyder
Saturday 12-07-2019 8:00 AM ET to 12:00 PM ET

---
Available Pack PWD Session - Dec 14
Camp William B. Snyder
Saturday 12-14-2019 8:00 AM ET to 12:00 PM ET

---
Available Pack PWD Session - Dec 21
Camp William B. Snyder
Saturday 12-21-2019 8:00 AM ET to 12:00 PM ET

---
Available Pack PWD Session - Dec 28
Camp William B. Snyder
Saturday 12-28-2019 8:00 AM ET to 12:00 PM ET

---
Available Pack PWD Session - Jan 4
Camp William B. Snyder
Saturday 01-04-2020 8:00 AM ET to 12:00 PM ET

---
Available Pack PWD Session - Jan 5
Camp William B. Snyder
Sunday 01-05-2020 1:30 PM ET to 5:30 PM ET

---
Available Pack PWD Session - Jan 11
Camp William B. Snyder
Saturday 01-11-2020 8:00 AM ET to 12:00 PM ET

---
RESERVED Pack 1858 PWD Session - Jan 12
Camp William B. Snyder
Sunday 01-12-2020 1:30 PM ET to 5:30 PM ET

---
Available Pack PWD Session - Jan 18
Camp William B. Snyder
Saturday 01-18-2020 8:00 AM ET to 12:00 PM ET

---
Available Pack PWD Session - Jan 19
Camp William B. Snyder
Sunday 01-19-2020 1:30 PM ET to 5:30 PM ET

---
Available Pack PWD Session - Jan 25
Camp William B. Snyder
Saturday 01-25-2020 8:00 AM ET to 12:00 PM ET

---
Available Pack PWD Session - Jan 26
Camp William B. Snyder
Sunday 01-26-2020 1:30 PM ET to 5:30 PM ET