Pinewood Derby Days - Pack Sessions
Event Details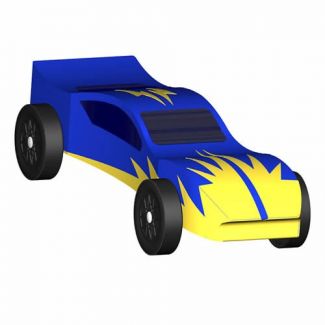 Michael's Woodshop at Camp William B Snyder is proud to announce its second annual Pinewood Derby Days. Pinewood Derby Day sessions are a great opportunity to come out and work on your car in our supervised wood shop.
We have set aside certain times for "Pack PWD Sessions". These available dates are subject to confirmation by our volunteer Shop Steward group.
If you are just starting the process:
1. Please review the Pack PWD Rules and Responsibilities to make sure this event will work for your unit
2. UDATE - ALL OF OUR ORIGINALLY ALLOCATED TIME SLOTS FOR PACK SESSIONS HAVE BEEN FILLED - PLEASE SKIP THIS STEP AND GO DIRECTLY TO THE REQUEST A DATE FORM IN STEP 3. AT THE MOMENT WE CAN POSSIBLY SCHEDULE SOME PACK TIMES LATE IN THE DAY ON JAN 18, VARIOUS TIMES ON JAN 20 (MLK HOLIDAY) AND FOR SMALLER GROUPS SOME EVENINGS DURING THE WEEK. Scroll through the list of sessions at the right and look for "Available Pack Session" dates. We recommend you select a primary date and at least one alternate date. If you can not locate a date that is suitable for your unit, please continue to the next step and enter your proposed dates in the required fields. We will contact you and try to arrange an alternate date.
3. Return to the Pinewood Derby webpage and complete the "Request a Date" form. One of our volunteers will review your request and respond to you to confirm a date for your event.
If you already have a date confirmed by our Volunteer Shop Steward group, please locate your session in the list at the right (RESERVED - PACK ####) and click on the Confirm/Pay button to complete your registration.
Reminders: Each Cub Scout needs to bring their car kit. It is highly recommended that Scouts adjust the weight of their car to get close to the 5 oz maximum. If Scouts want to adjust their car's weight during their session, they must bring their own weights. Cylindrical weights are ideal.
Scouts must be accompanied by a parent or adult leader at all times while in the shop.
When & Where
RESERVED Pack 152 PWD Session - Dec 7Camp William B. Snyder
Saturday 12-07-2019 8:00 AM ET to 12:00 PM ET
Past
---
RESERVED Pack 5404 PWD Session - Dec 14Camp William B. Snyder
Saturday 12-14-2019 8:00 AM ET to 12:00 PM ET
Past
---
RESERVED Pack 2010 PWD SessionCamp William B. Snyder
Saturday 12-14-2019 1:30 PM ET to 4:00 PM ET
Past
---
RESERVED Pack 858 PWD Session - Dec 21Camp William B. Snyder
Tuesday 12-31-2019 11:45 PM ET to 11:59 PM ET
Past
---
RESERVED - Pack 1831 PWD Session - Jan 4Camp William B. Snyder
Saturday 01-04-2020 8:00 AM ET to 12:00 PM ET
Past
---
RESERVED - Pack 28 PWD Session - Jan 5Camp William B. Snyder
Sunday 01-05-2020 1:30 PM ET to 5:30 PM ET
Past
---
RESERVED Pack 665 PWD Session - Jan 11Camp William B. Snyder
Saturday 01-11-2020 8:00 AM ET to 12:00 PM ET
Past
---
RESERVED Pack 1858 PWD Session - Jan 12Camp William B. Snyder
Sunday 01-12-2020 1:30 PM ET to 5:30 PM ET
Past
---
RSERVED Pack 149 PWD Session 1 - Jan 18Camp William B. Snyder
Saturday 01-18-2020 8:00 AM ET to 12:00 PM ET
Past
---
RESERVED - Pack 149 PWD Session 2 - Jan 18Camp William B. Snyder
Saturday 01-18-2020 1:00 PM ET to 5:00 PM ET
Past
---
RESERVED Pack 492 PWD Session - Jan 25Camp William B. Snyder
Saturday 01-25-2020 8:00 AM ET to 12:00 PM ET
Past
---
RESERVED - Pack 965 PWD Session - Jan 25Camp William B. Snyder
Saturday 01-25-2020 1:00 PM ET to 5:00 PM ET
Past
---
RESERVED Pack 861 PWD Session - Jan 26Camp William B. Snyder
Sunday 01-26-2020 1:30 PM ET to 5:30 PM ET
Past
---
Reserved - Pack 717Camp William B. Snyder
Saturday 02-08-2020 1:00 PM ET to 3:00 PM ET
Past