Archery Day Extravaganza (Seneca)
Event Details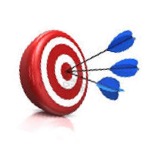 Due to COVID-19 restrictions, we moved to SUNDAY, May 17.
Archery
All youth must be 5 years old or older
This is an afternoon event from 12:30-4pm. You select your archery time slot.
Cost:
Cost online: $5 youth archery; $5 adult archery
Cost at gate: $7 youth archery; $7 adult archery
NOTE: Adults only need to pay for Archery if they intend to shoot. Accompanying your child is no charge.
Location:
Lois Green-Sligo Isaac Walton League
8721 Snouffer School Rd
Gaithersburg, MD 20879
Register online by May 15
Schedule:
12:30-4pm Archery
Your Seneca District working for you.
You asked for it; you got it. Come join the fun.
Note: Photos taken may be used for future publicity.
When & Where
Archery Session 1IWL - Lois Green
Sunday 05-17-2020 12:45 PM ET to 1:30 PM ET
---
Archery Session 2IWL - Lois Green
Sunday 05-17-2020 1:15 PM ET to 2:00 PM ET
---
Archery Session 3IWL - Lois Green
Sunday 05-17-2020 1:45 PM ET to 2:30 PM ET
---
Archery Session 4IWL - Lois Green
Sunday 05-17-2020 2:15 PM ET to 3:00 PM ET
---
Archery Session 5IWL - Lois Green
Sunday 05-17-2020 2:45 PM ET to 3:30 PM ET
---
Archery Session 6IWL - Lois Green
Sunday 05-17-2020 3:15 PM ET to 4:00 PM ET