Pinewood Derby Days - Open Registration Sessions
Event Details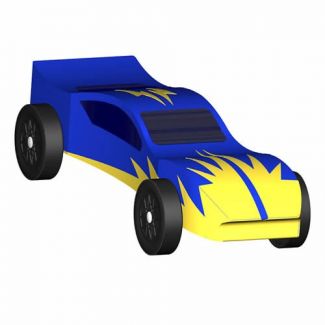 Michael's Woodshop at Camp William B Snyder is proud to announce its second annual Pinewood Derby Days. Pinewood Derby Day sessions are a great opportunity to come out and work on your car in our supervised wood shop.
Select a check in time. Check in times are offered every 30 minutes during the scheduled session time. Select a time-slot for each individual building a car (4 oer time slot max). Please arrive 5 minutes before your start time for your safety briefing. Please note: Each participant should only register for 1 time slot which will determine their start time. Adults and Cub Scout age siblings may participate and build a car and should be registered as "Cub Scout Youth".
Bring yourself and your car kit.
It is highly recommended that Scouts adjust the weight of their car to get close to the 5 oz maximum. If Scouts want to adjust their car's weight during their session, they must bring their own weights. Cylindrical weights are ideal.
Scouts must be accompanied by a parent or adult leader at all times while in the shop.
FIRST TIME VISITORS - Please see the camp map to see the location and driving route for Michael's Woodshop at Camp Snyder. A link the pdf version of the map is included at the bottom right of this screen.
When & Where
Pinewood Derby Clinic - Dec 21Camp William B. Snyder
Saturday 12-21-2019 1:00 PM ET to 5:00 PM ET
Past
---
Pinewood Derby Clinic - Jan 4Camp William B. Snyder
Saturday 01-04-2020 1:00 PM ET to 5:00 PM ET
Past
---
Pinewood Derby Clinic - Jan 11Camp William B. Snyder
Saturday 01-11-2020 1:00 PM ET to 5:00 PM ET
Past
---
Pinewood Derby Clinic - Jan 19Camp William B. Snyder
Sunday 01-19-2020 1:30 PM ET to 5:30 PM ET
Past
---
Pinewood Derby Clinic - Jan 20 (MONDAY)Camp William B. Snyder
Monday 01-20-2020 1:00 PM ET to 5:00 PM ET
Past
---
Pinewood Derby Clinic - Jan 23 (Evening)Camp William B. Snyder
Thursday 01-23-2020 6:00 PM ET to 8:00 PM ET
Past