Den Chief Training Conference
Event Details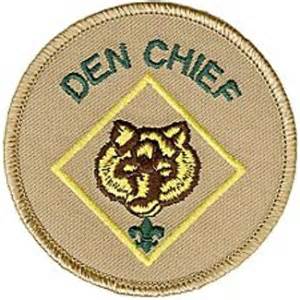 Den Chief Training Conference
A Den Chief is a youth leader who assists a Cub Scout or Webelos Den. If you are already a Den Chief, would like to be one, or serve as an adult Cub Scout Leader, don't miss this training event.
During the course, you will learn the necessary skills to lead and befriend Cub/Webelos Scouts. You will have fun, learn leadership skills, play games and participate in activities that help you understand your role in the weekly den meetings. Whether or not you were a Cub Scout, you will benefit from this activity-packed day.
Although this training can be taken by Boy Scouts of any age/rank, we recommend scouts be active in their troops for at least one year before serving as Den Chiefs.
We also welcome adult Cub Scout leaders (Den Leaders/Cubmasters) who use Den Chiefs in den/pack programs; and adult Boy Scout leaders who coordinate Den Chief assignments.
Location
St. Joseph School, 750 Peachtree St, Herndon. Some activities and lunch will be conducted outside; dress for the weather.
Cost
Training costs $35 which covers the cost of your own copy of the Den Chief Handbook, training course handout, "Trained" patch, and lunch.
What to Bring
Pen and notepad, Den Chief Handbook if you own it. Lunch will be provided. Do not bring caffeinated products – coffee, soda, etc.
What to Wear
Wear your complete "Class A" uniform.
Questions?
Please contact Roger (cub-scout-training@powhatan-scouting.org, 703-435-4686)
When & Where
St. Joseph's School
Saturday 10-05-2019 8:30 AM ET to 3:30 PM ET
Past