2020 NCAC HAC Sea Base Adventures Payment
Event Details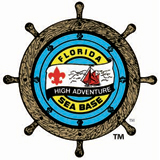 New in 2020, payments for all NCAC HAC Sea Base Adventures are now made online. For the initial deposit, please create a registration for each participant and go thru the process to pay NCAC directly. Keep your registration number to re-enter the system for future payments. Payments may be made with a credit card or an e-check. A 3% surcharge applies to all credit/debit card payments; e-check transactions are free.
The total estimated cost for your 2020 Sea Base trip is $1,950. Three payments are required. The deposit (Payment #1) is $700. See the table below for amounts and due dates. Payment #3 (FINAL) will be ~$550. This estimated final payment amount will be determined by April 15, 2020.
Sea Base Payment Schedule

| | | |
| --- | --- | --- |
| Payment | Amount | Due Date |
| #1 (deposit) | $700 | NLT June 15, 2019 |
| #3 (advance) | $700 | January 1, 2020 |
| #3 (FINAL) | TBD (~$550) | May 1, 2020 |
NOTE: When registering a new participant, the amount shown at the beginning is the total cost for the trip. Once you reach checkout, the amount to be paid will be the amount due for the current payment period. This is updated each time you return to make your next scheduled payment.
For questions on your balance due, call Don Durbin at 301-214-9188.
For questions on the online payment system, call John Blackwell at 301-346-0551.
Late fees may apply to payments received after the published due date deadlines.
When & Where
Sea Base Adventure CR0718Sea Base
Saturday 07-18-2020 12:00 AM ET to
Friday 07-24-2020 11:59 PM ET
Past