2023 Baloo the Builder Workshop - Individual & Small Group Session
Event Details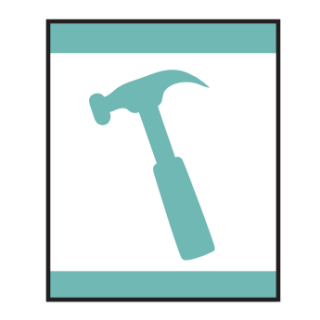 Baloo the Builder Workshop
2023 Open Registration Sessions
Build one fun project! Build one useful project! This workshop is designed specifically for Bears and covers all the requirements of the Baloo the Builder Adventure.
Who: This class is for individual Cub Scouts or small groups who would like to work on their Baloo the Builder Adventure. Dens of 4 or more Cub Scouts are encouraged to schedule their own Den Session which can be arranged as one or more evening or weekend session. Dens of 3 or more Cub Scouts may schedule their own evening session. Evening sessions can be scheduled Mon-Thur, 6:00-8:30pm. To schedule your own Den Session, please follow the "Make a Reservation" link which can be found in the Workshop Description.
What: During this two and a half hour session, Bears will make two projects and will be guided through all of the other requirements of the Baloo the Bulder Adventure. Please see the Workshop Description (link above) for additional details about the session. Cub Scouts will be allowed to choose the game board that they would like to build and all youth will build the Cub Scout Tool Box during the session.
When: See the list of classes to the right for currently scheduled dates and times.
Where: Michael's Woodshop at Camp William B. Snyder. Please see the Camp Map for the location of the shop at Camp Snyder.
When & Where
Jun Baloo the Builder Workshop (1:00-3:30pm)Camp William B. Snyder
Sunday 06-11-2023 1:00 PM ET to 3:30 PM ET
---
Aug Baloo the Builder Workshop (1:00-3:30pm)Camp William B. Snyder
Sunday 07-30-2023 1:00 PM ET to 3:30 PM ET
---
Oct Baloo the Builder Workshop (1:00-3:30pm)Camp William B. Snyder
Sunday 10-15-2023 1:00 PM ET to 3:30 PM ET
---
Feb Baloo the Builder Workshop (1:00-3:30pm)Camp William B. Snyder
Sunday 02-19-2023 1:00 PM ET to 3:30 PM ET
Past
---
Apr Baloo the Builder Workshop (1:00-3:30pm)Camp William B. Snyder
Sunday 04-16-2023 1:00 PM ET to 3:30 PM ET
Past