2020 Snyder EXPOS & Fall Family Camping
Event Details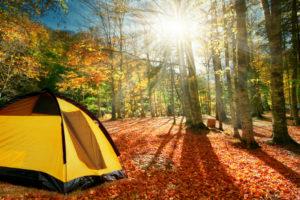 Camp Snyder 2020 Fall Family EXPO Camping
Thanks for choosing Camp Snyder for Family Camping during the Cub and Webelos/Scout Expositions. We're excited to give everyone an opportunity to get outside into the woods!
Please make one registration per household. Also, choose your program activities appointments while registering. Your family must camp overnight to participate in the program activities because we cannot accommodate day campers while following our COVID-19 virus transmission precautions.
Please download all documents to prepare you for your Camp Snyder EXPO experience. Documents can be found in the lower right section of this page. You will want to complete and bring with you the Camp Snyder COVID-19 Self Certification for your camping party the day you leave home for Camp Snyder.
More information about the EXPOs is available on gotosnyder.org
COVID 19 Virus Precautions: The EXPOs will be limited to 150 overnight campers per weekend to avoid crowding. There will be no more than 3 families per unit-sized campsite and with assigned shower houses, which will be disinfected daily per CDC guidelines. Each family and staff member will certify they performed virus temperature and symptoms checks the day of arrival or will be checked by a staff member on arrival. Each family and staff member must wear a mask any time physical distancing cannot be maintained from others. Family groups are also responsible for their own food storage and preparation. Program activities are conducted on a scheduled appointment basis to limit the number of participants and maintain physical distancing during the activity. Activity areas and equipment will be disinfected between each use, with hand sanitizer or soap and water are available at each station for personal hygiene. These procedures were used successfully during the Camp Snyder Summer Family Camping Program. You will find more information in the attached documents at the bottom right of this page.
When & Where
Snyder Cub Scout EXPO Weekend 1Camp William B. Snyder
Friday 09-25-2020 5:00 PM ET to
Sunday 09-27-2020 10:00 AM ET
Past
---
Snyder Cub Scout EXPO Weekend 2Camp William B. Snyder
Friday 10-23-2020 5:00 PM ET to
Sunday 10-25-2020 10:00 AM ET
Past
---
Snyder Webelos & Scouts BSA EXPOCamp William B. Snyder
Friday 11-20-2020 5:00 PM ET to
Sunday 11-22-2020 10:00 AM ET
Past