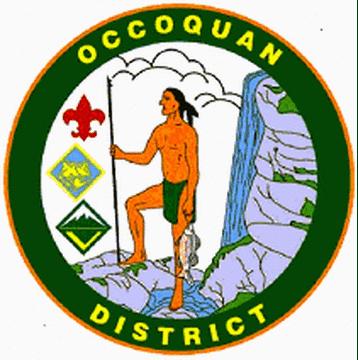 2018 Occoquan District
Merit Badge Day
On-line Merit Badge Class selection.
Registration is CLOSED

Note: Due to late registration numbers and other, unforeseen circumstances, we cannot guarantee that Scouts who register after the initial deadline of Wednesday the 10th at noon will get their first choice of food option. Every effort will be made to ensure that a Scout gets the food that ordered, but we would ask Scouts to be Courteous, Kind, and Cheerful when it comes to meal selection! We will, however, make sure that every Scout is fed at the event. Thank you for your understanding.

Schedule
6:45 - 7:30 AM: Scouts Check-in to their classes
7:30 AM: Opening Ceremony-Announcements -
All Attendees
8:00 AM: Morning Classes Begin
12:00 PM: Lunch/Break
12:45 PM Check-in for Afternoon Classes
(only for Scouts not taking AM classes)
1:00 PM: Afternoon Classes Begin -Scouts seated
5:00 PM: Youth dismissed to their adult leaders (some classes may conclude earlier)
Scouts should arrive early to check-in and attend the opening ceremony. A snack bar will be open.
This year we have following merit badge classes, which includes Eagle Required badges and other fun and exciting badges such as Chess, Citizenship in the Community / Nation / World, Communications, Electricity, Engineering, Fingerprinting, First Aid (Scouts will need to bring their own personal first aid kit or they will not be able to participate), Leather-working, and Personal Management and Plumbing ($10.00 material fee for plumbing, bring money to class) !! As always, per BSAguidelines, Scouts should obtain and read the merit badge pamphlet before attending to Be Prepared and fully participate. Click here for Scout Store
See the Class Catalog for requirements to be covered in class Click Here.
MB Class Prerequisites as of 31 Dec.
Scoutmaster/ASM Specific Training will be offered. Current YPT required.
CPR with AED for Adults will also be offered. Register for the class and bring $25.00 to pay in the class.
Electricity prerequisites must be completed before class and brought to class to receive credit. Download files on the right side of the event registration page.
A waitlist for "Full" classes will be established. However, this is no way guarantees a seat in a class. If additional instructors volunteer, classes will be filled from existing waitlist's. To guarantee attendance, recommend Scouts sign-up for classes that are not full.
During registration to select classes, look for the Select Schedule, Morning Classes / Afternoon Classes link, and select the classes available. During registration and class selection, pay particular attention to RED "Information Needed" links.
Some classes, such as Leather-working and Plumbing, have a small extra charge of $10 for necessary supplies. Please see the note when selecting classes, complete required prerequisites and bring your Scout Master signed/approved Blue Card.
Lunch included with registration. Select your choice of tenders, sub-sandwich or gluten free grilled chicken. Additional sandwiches extra. Chios, fruit and water included with lunch. Make your selection during on-line registration.
We ask that one adult from each unit stay at Freedom HS to handle any issues that might arise.
By registering for this event you agree to allow group photographs of class settings to be released for promotional highlights.
Please send an email to: occoquandistrictmeritbadgeday@yahoogroups.com f there are any questions.
Thanks for your interest in Merit Badge Day -- we look forward to seeing you!