2017 Geology Labs at George Mason University
Event Details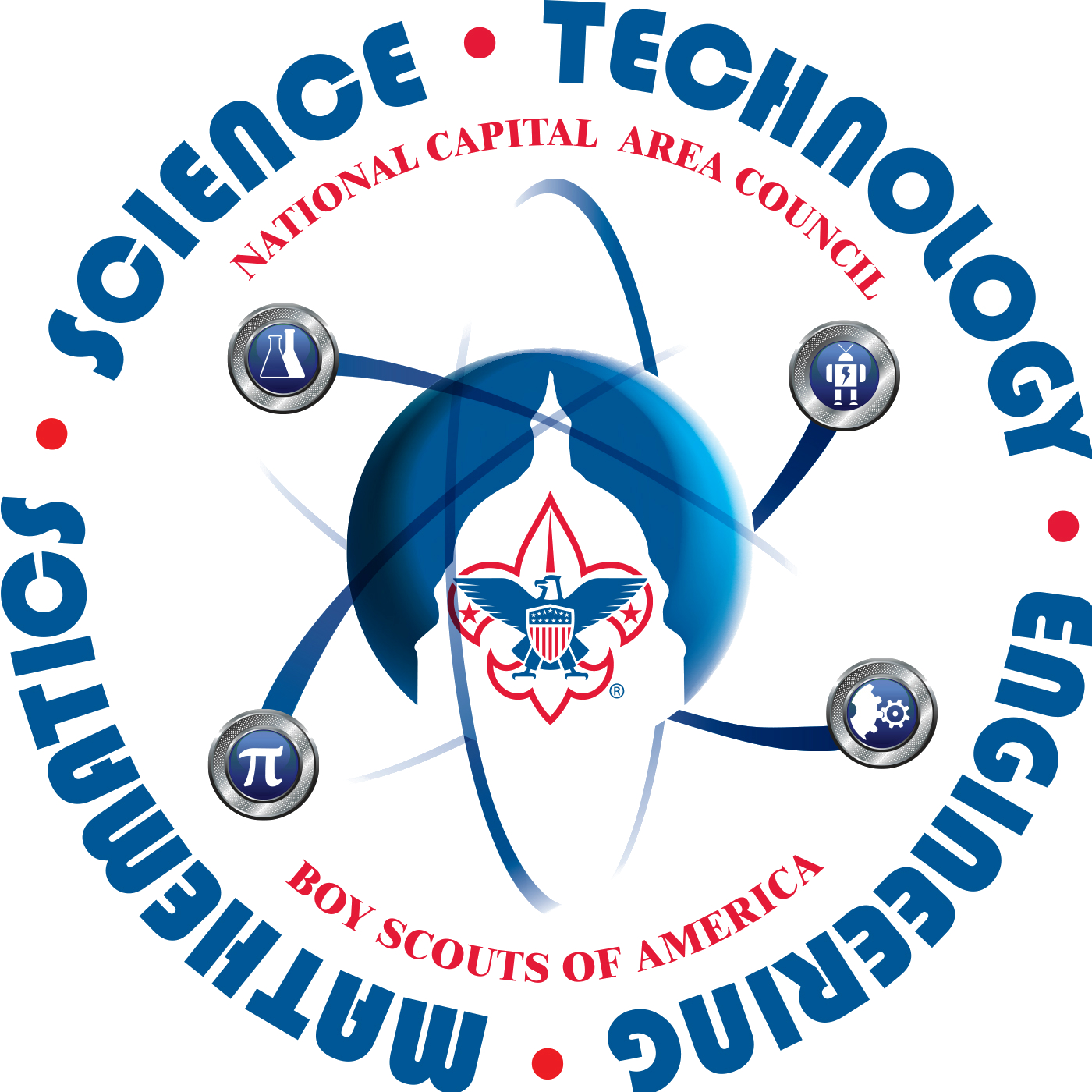 This Geology STEM event is sponsored by Dr. Julia Nord, The GMU Department of Atmospheric, Oceanic and Earth Sciences and The Northern Virginia Mineral Club. It is also held in conjunction with the 26th Annual Gem, Mineral & Fossil Show.
This event is a great springboard into BSA Geology and STEM awards.
Event Description:
The STEM Program consists of 3 hour sessions, and welcomes all girl and boy youth from 4th to 12th grade. Each session includes a guided tour of the GMU Physical Geology and Paleontology labs
There is a $11 fee per youth attendee. Please see below to register for the appropriate class. Pre-registration is required for all online (see to the right to select your session and register).

Saturday November 18: Sessions are for Cubs Webelos to work on their STEM Nova Down and Dirty & Earth Rocks Adventure.
Sunday November 19: Sessions are for Boy Scouts to work on their Geology Merit Badge.
Saturday - Webelos Program Structure:
Sessions sizes are limited to 15 Youth per session, and 4 Adult Den Walkers. Participants will rotate through classrooms wherein they will accomplish requirements 1 and 3-8 of Earth Rocks and requirements 2-3 of Nova Down and Dirty. Youth will visit both the paleontology and physical sciences microscope labs during their session.

Sunday - Boy Scouts' Program Structure:
In the first hour of the program, participants will rotate through three stations wherein they define geology, rock formations and uniformitarianism; discuss mineral resources; and review a geological map of Fairfax, VA.
The following half hour of the program will lend to group discussions with a geologist and mineralogist.
In the hour that follows, participants will have a choice - to either visit the physical geology lab and explore surface and sedimentary processes or to visit the paleontology lab and explore earth history.
After this point, participants are encouraged to walk to The Hub (10 mins away from Exploratory Hall) on campus, and visit the 25th Annual Gem & Mineral Show.

Boy Scouts may earn requirements 1-4 and 5a or 5d of the Geology Merit Badge. Boy Scouts who wish to apply what they learn at this event to the Merit Badge should acquire prior scoutmaster approval, and ask their scoutmaster to help identify a Geology Merit Badge Counselor with whom the scout may meet after the event to complete the badge.

Can youth other than Scouts participate': Yes, this program is great for boy and girl youth from 4th - 5th grade (on Saturday) and 6th - 11th grade (on Sunday). Scouts, non Scouts, same-age siblings and friends are welcome to participate but should register for their grade appropriate sessions. Please contact stem@ncacbsa.org if you have any questions.
Directions and Parking: Only handicapped parking is permitted next to the Science building or HUB. All others should please park in Lot A (enter Lot from Nottoway River Lane off Braddock Road). Courtesy shuttle bus and vans will continuously run from Lot A to the HUB/Exploratory Hall throughout the event.
Please arrive at registration (Exploratory Hall periodic table lobby) at least 10 minutes prior to your sesion; and plan for another 15 to 20 minutes to park in Lot A, to board the shuttle to Exploratory Hall/HUB - or walk up through campus to Exploratory Hall.

Please be on time! Out of fairness to the other attendees and instructors, late participants may not be allowed.
When & Where
Webelos Group #1George Mason University, Fairfax Campus
Saturday 11-18-2017 10:00 AM ET to 1:00 PM ET
Past
---
Webelos Group #2George Mason University, Fairfax Campus
Saturday 11-18-2017 11:00 AM ET to 2:00 PM ET
Past
---
Webelos Group #3George Mason University, Fairfax Campus
Saturday 11-18-2017 12:00 PM ET to 3:00 PM ET
Past
---
Webelos Group #5George Mason University, Fairfax Campus
Saturday 11-18-2017 2:00 PM ET to 5:00 PM ET
Past
---
Boy Scouts Group AGeorge Mason University, Fairfax Campus
Sunday 11-19-2017 10:00 AM ET to 1:00 PM ET
Past
---
Boy Scouts Group BGeorge Mason University, Fairfax Campus
Sunday 11-19-2017 11:00 AM ET to 2:00 PM ET
Past
---
Boy Scouts Group CGeorge Mason University, Fairfax Campus
Sunday 11-19-2017 12:00 PM ET to 3:00 PM ET
Past