Rodney Scout Reservation Summer Camp
Event Details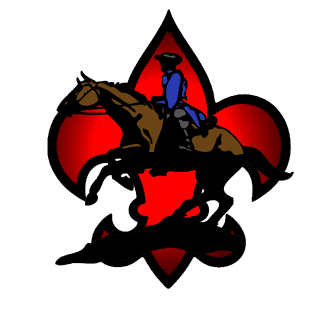 Rodney Scout Reservation is located on over 900 acres of rolling upland woodlands at the head of the Chesapeake Bay and boasts over a mile of prime bay frontage. It has been in continuous operation since 1923. Rodney is located in Cecil County Maryland, only a short drive from I-95 and MD RT-40 in the town of North East. This great location provides easy access from Baltimore, Washington, Philadelphia, Wilmington, and New Jersey.
At Del-Mar-Va Council camps the fee your Scouts pay is "All Inclusive" There are no hidden or additional fees for any other camp programs or services. This makes Del-Mar-Va Council camp fees LOWER than many other Scout camps! A camp patch is also provided for every participant at no additional charge. The only other money your Scouts may need is for the camp Trading Post! Customized camp T-shirts are available at the Trading Post by prior order.
Two adults attend FREE with the first 10 Scouts who attend! An additional free leader attends for each additional 10 Scouts! Multiple leaders are permitted to share the "free" adult leader space allocations during the unit's week. Change of leaders must be logged in at the Camp Admin building when they occur.
When & Where
Week 1Rodney Scout Reservation
Sunday 06-16-2024 12:00 PM ET to
Saturday 06-22-2024 10:00 AM ET
---
Week 2Rodney Scout Reservation
Sunday 06-23-2024 12:00 PM ET to
Saturday 06-29-2024 10:00 AM ET
---
Week 3Rodney Scout Reservation
Sunday 06-30-2024 12:00 PM ET to
Saturday 07-06-2024 10:00 AM ET
---
Week 4Rodney Scout Reservation
Sunday 07-07-2024 12:00 PM ET to
Saturday 07-13-2024 10:00 AM ET
---
Week 5Rodney Scout Reservation
Sunday 07-14-2024 12:00 PM ET to
Saturday 07-20-2024 10:00 AM ET
---
Week 6Rodney Scout Reservation
Sunday 07-21-2024 12:00 PM ET to
Saturday 07-27-2024 10:00 AM ET
---
Week 7Rodney Scout Reservation
Sunday 07-28-2024 12:00 PM ET to
Saturday 08-03-2024 10:00 AM ET