National Youth Leadership Training - NYLT
Event Details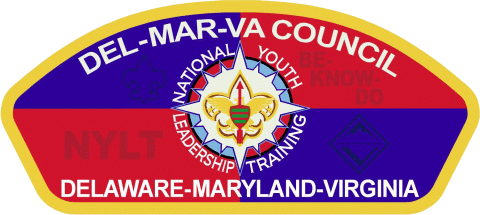 Leadership is a key factor in the development of a Scout. One of the most valuable things Scouting offers a scout is the opportunity to be a leader and to develop their leadership skills. The National Youth Leadership Training (NYLT) course provides an exceptional opportunity to do just that.
NYLT is an intensive six-day training experience for Senior Patrol Leaders, Assistant Senior Patrol Leaders, Patrol Leaders, Crew Leaders, and other youth leaders as well as prospective Troop/Crew leaders. The course uses a systematic approach to teach contemporary leadership skills, with an emphasis on both theory and practical application in a Scouting context. For the Scout who desires to be a better and more effective leader, NYLT is an unparalleled opportunity.
Dates: June 30 - July 5, 2024
Location: Henson Scout Reservation, 5700 Nanticoke RD, Rhodesdale, MD
Cost: $275 per participant. A $25 Late fee will apply if not paid in full on or before June 9, 2024
Registration Closes: June 25, 2024.
Eligibility: A Scout must be at least 13 years of age or have completed the seventh grade and under the age of 18 if a Scout or under the age of 21 if a Venturer. A Scout must also hold at least the rank of First Class, be currently registered in a Scouts BSA Troop or Venturing Crew. Completion of Introduction to Leadership Skills for Troop/Crews is a helpful start. Because NYLT is an intensive training experience, participants should possess sufficient maturity, judgment, and leadership potential to successfully complete the program. Each participant will be evaluated during the course on their Attitude (Be), Knowledge (Know) and Skills (Do).
Equipment & Supplies: Your regular field uniform is the official uniform of NYLT. Participants need to bring their normal camping gear, including a tent for each individual participant. Participants will receive a detailed equipment list one month prior to the start of the course. Fees include all meals, a t-shirt, resource guide, and upon successful course completion, a patch and certificate of completion.
Health & Safety: All participants must be approved by their doctor prior to NYLT, using the current BSA Annual Health & Medical Record Form - Parts A, B & C are required. A participant will not be allowed to begin the course without a current, completed, Annual Health & Medical Record Form, Everyone will be contacted regarding personal dietary and medical needs.
Course Director: Stuart Johnson can be contacted via email at cstuartj@verizon.net
When & Where
Henson Scout Reservation
Sunday 06-30-2024 3:00 PM ET to
Friday 07-05-2024 3:00 PM ET