OA Fall Induction - October 6-8, 2023
Event Details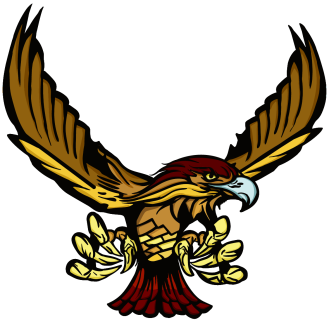 OA SPRING INDUCTION WEEKEND
Friday, October 6 - Sunday, October 8, 2023
Cherokee Scout Reservation
3296 Boy Scout Camp Road, Yanceyville, NC 27379
Registration closes on Tuesday, October 3 at 11:59 pm.
FOR EVERYONE
Please complete and bring signed paper copies of this BSA health and medical record (parts A and B) and this Pre-event Medical Screening Checklist.
FOR OA CANDIDATES
The induction weekend (Ordeal) is the cornerstone of the Order of the Arrow (OA) experience. Every current and past member of the OA has participated in an Ordeal. To date, nearly 1 million Scouts and Scouters have participated in an Ordeal to become members of the order.
During this experience, time will be spent in cheerful service to one of the Old North State Council camps. This weekend will be an opportunity for each candidate to reflect upon one's time in Scouting and to consider what they will do going forward.
Every induction weekend contains four key parts; service, taking a vow of silence, eating scant food, and spending a night away from others. All components of this weekend adhere to The Guide to Safe Scouting and are supervised by trained and qualified adults.
Please arrive between 7:00 PM - 8:00 PM on Friday, October 6. Arrival during this time is necessary to prevent traffic issues. Please have BSA health form (parts A and B) and Pre-event Medical Screening Checklist ready. Registration will be done in the parking lot upon arrival, before leaving your vehicle.
Departure will be approximately 10:00 AM Sunday morning. Parents should arrive promptly and wait in the parking lot. Parents will not be permitted to enter the camp. Scouts should have everything they need for the weekend when they check-in Friday evening, including money to purchase memorabilia in the Trading Post.​ Please note the schedule is subject to change based on COVID mitigation strategies as defined by the State of North Carolina.
The $100 fee* covers the following items:
All meals for the weekend

Breakfast - Saturday

Lunch- Saturday

Dinner - Saturday

Breakfast - Sunday

Ordeal Sash

Brotherhood Sash (available after 6 months following Brotherhood conversion)

Order of the Arrow Handbook

Lodge pocket-flap

Dues for the first year

Introductory materials for the weekend
OA Candidates will be walking from the parking lot to the group campsite, so do not pack excess items. Please bring the following items in one bag.
Money for trading post

Work clothes (wear to camp Friday)

Appropriate footwear for work (no open-toed shoes; no crocs)

Work gloves

Sleeping bag

Ground cloth

Water bottle

Rain gear

Full Field ("Class A") uniform**

Shower supplies**

Flashlight**

Tent**
**These items will be unavailable Friday night. They can be stored in your tent/adirondack in your group campsite. Please pack appropriate clothing for the weather.
FOR CURRENT OA BROTHERS
The cost for the event is $30.

If you are interested in supporting the inductions weekend as an Elangomat, please indicate your interest during the registration process.

If you are interested in transitioning to Brotherhood, you can indicate your interest during the registration process.

This link will help you prepare for the Brotherhood conversion.

You will receive an email with an assigned arrival time on Friday, October 6.

Departure will be on Sunday, October 8 at 10:00 am.
*Financial assistance is available if the fee may be a barrier to attending the Induction weekend.
Direct questions to Lodge Adviser Rusty Gray at rusty8005@hotmail.com.
When & Where
Cherokee Scout Reservation
Friday 10-06-2023 7:00 PM ET to
Sunday 10-08-2023 10:00 AM ET