Event Details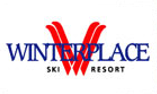 2022 Scouts on Skis
JANUARY 23, FEBRUARY 6, FEBRUARY 20
Contact Person from the ONSC Council is Jonathan Clapp at jonathan.clapp@scouting.org or 336-420-0208 (Cell)
Welcome to Winter Fun! Great values, adventure awaits
Whether you are a seasoned skier or rider or just looking forward to your first bunny slope Winterplace offers something for everyone! This year marks the 20th running of the Old North State Council's hugely popular Scouts on Skis program at Winterplace Ski Resort in Ghent, West Virginia. Located just two and a half hours north of Greensboro, the mountain is both convenient and challenging for all levels of skiers and riders. This year's basic package will have you zipping down the slopes in no time and comes complete with your lift ticket, ski rental, helmet rental and Ski School!! To top it all off, each package comes complete with a lunch voucher to Mountain Mama's Food Court so your families can refuel with ease. More than 700 scout families made the Scouts on Skis their choice for winter fun in 2021. I hope you will join us this season!!
$80 Early Bird Ski Package
Retail value= $160.00
The Basic Ski Package includes:
All-Day Lift Ticket
Ski, Boots, Poles and Helmet Rental
90- Minute Group Lessons
Meal Voucher
NOTE: Fee is $85.00 if you register after the deadline.
Add-ons and Upgrades
NO ALL DAY SNOW TUBBING OPTION FOR 2022! 2-HOUR SESSIONS ONLY!
Snow Tubing Ad-On $29.00 A 2-hour tubing park pass sold in addition to the basic ski package. Very popular!!
Snowboard Rental (additional to skis) $10.00
Damage Waiver $1.00
Extra Meal Voucher $10.00
When & Where
Weekend 2Winterplace Ski Resort
Sunday 02-06-2022 8:00 AM ET to 12:00 PM ET
---
Weekend 3Winterplace Ski Resort
Sunday 02-20-2022 8:00 AM ET to 12:00 PM ET
---
Weekend 1Winterplace Ski Resort
Sunday 01-23-2022 8:00 AM ET to 12:00 PM ET
Past