Event Details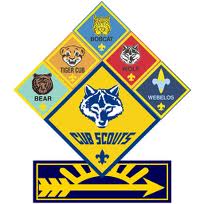 BALOO
(Basic Adult Leader Outdoor Orientation)

August 27 - 28, 2021 6:30 – 6:00 pm


Woodfield Scout Preservation
491 Woodfield Scout Trail
Asheboro, NC 27205
Cost: $30 (maximum 40 participants)
A BALOO trained leader is required for every Pack camping event.
BALOO is a one-and-a-half-day course designed as an introduction to the Cub Scout outdoor program combining both indoor classroom work with some hands-on outdoor program ideas. The purpose to introduce Scout Leaders to Pack overnight camping as well as Webelos Leaders to Den Campouts by providing fun ways to inspire positive experiences for all in the Pack.
Your experience will begin with pitching your own tent prior to the 6:30 pm opening ceremony. You will be camping in Redbud campsite. A list of suggested equipment is attached. We will open the camp gates at 5:30 pm to allow participants to set up their tent during the day light. Please eat before coming as dinner is not provided, however we will have a late cracker barrel (snacks).
Interested adult leaders must pre-register by August 20, 2021 and take the online Pre-requisite component before arrival to camp. The component can be found at my.scouting.org then select the BSA LearnCenter image on the right side of the home page, make sure to print completion form and bring copy with you to camp. Uniform for the day is Field Uniform/Class A.
Cost covers Friday night cracker barrel, Saturday breakfast and lunch (any Dietary needs would suggest you bring your own food and snacks), handouts, use of camp, snacks, training cards, program materials, and registration.
Registration and Payment can be mailed to the Old North State Council, 1405 Westover Terrace, Greensboro, NC 27429 or register online here!
REGISTER EARLY as the course will fill up quickly! Deadline to register is August 20, 2021.
Please be advised refunds on Council, District, or OA Events and Activities will be made only if an adult calls 10 day before the event to the Council Office to cancel that registration. The only exception to the policy will be the case of illness, accident and/or death in the family and that cancellation must be called in the day before the event. Please note, a 5% cancellation fee will be charged on all refunds granted.
Mandatory – Due at Check-in a copy of your Part A & B Medical form, your 14 day out temperature check form and your printed verification of completing the BALOO online component.
In a day pack, include your Cub Scout Six Essentials see below, rain gear, notebook, pen, pencil, and mess kit.
Required FACE MASK to be worn unless outdoors and are able to social distance 6ft.
If using C-Pap you will need to bring a 50ft electric cord
Strongly suggested BALOO Training Gear List:
• Tent, ground cloth, tarp (No hammocks)
• Sleeping bag
• Sleeping pad or mattress
• Sturdy shoes – no open toe shoes
• Change of clothes
• Sleeping attire
• Mess kit (plate, cup, eating utensils)
• Soap, washcloth, towel
• Sunglasses
• Camp chair
• Camera
• Notebook, pen, pencil
• Coat jacket, cap, and gloves
• Cub Scout Six Essentials
Filled water bottle

First-aid kit

flashlight

Trail food

Sun Protection (SPF 15 or greater)

whistle
When & Where
Woodfield Scout Preservation
Friday 08-27-2021 6:30 PM ET to
Saturday 08-28-2021 6:00 PM ET
Past