Event Details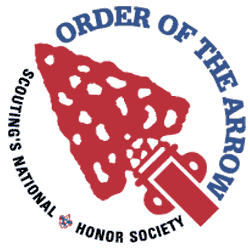 The National Order of the Arrow Conference (NOAC) is the premier event of the Order of the Arrow, and is Scouting's 2nd largest national event. Over 8,000 Arrowmen from across our nation gather for an inspirational and unforgettable experience full of fellowship, training, adventure, and fun!

NOAC features a number of unique events, including national competitions for ceremonies; evening shows; Founders Day; patch trading; the OA history museum; competitions including soccer and basketball; and the ability to meet Arrowmen from all 50 states. Learn more by using the link. https://vimeo.com/549327812

At NOAC we will stay in the college's dorms, eat in the cafeterias, use their classrooms for trainings, and athletic facilities for recreation, and attend shows in the college's arena.
Tschitani Lodge is expecting to send a Contingent of 28 Youth and Adult Arrowmen to the event. to sign-up, please complete the form attached and send to Dave Rohlfing with your refundable deposit of $200 or register online. Deposits are due by and are refundable up to September 30, 2021 unless event is cancelled.

Final details are not yet in place, but we expect the cost of the trip to be around $800-$1,000 for youth (under21 at time of NOAC) and $1,000-$1,200 for adults. The cost will cover National event Fees (covering lodging and meals while at event), Transportation, Contingent SWAG (hat, t-shirt, patches, etc...), side trips and more....
National requires more youth than adults in a contingent. Transportation is still to be determined. If we drive we would leave CT on July 24 and return July 31.

Adults can also register with Nation for Staff positions
When & Where
Tschitani Lodge NOAC 2022 RegistrationCouncil Service Center
Monday 07-25-2022 12:00 AM ET to
Saturday 07-30-2022 11:59 PM ET