Southeastern District 2023 Klondike Derby
Event Details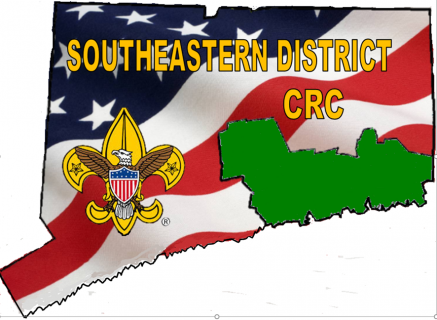 Please join us for the 2023 Annual Southeastern District Klondike Derby at J.N. Webster Scout Reservation in Ashford, CT. Patrols will need great leadership, scout skills, and teamwork to be successful at the 2023 Klondike Derby. We are asking all Troops to bring one can of Chicken Noodle/Rice Soup per person that will be used to make soup that can be enjoyed all day for free. (No cream soups please).
Prizes will be awarded to the top three Patrols with the highest combined scores for all events. Each Patrol will need a sled to carry their equipment to all the events and for the sled race. Patrols can have between 6-10 scouts. Events are designed so that all patrol members can participate and contribute. Dress warm and we hope to see everyone in February for a great time!!
Schedule of Events:
There will not be any overnight camping this weekend at all Council Properties. The Klondike Derby will only be a day event with a pasta dinner at the end. Please dress warm. Schedule of Events:
Saturday:
• 8:00-9:00 am – Registration – Dining Hall
• 8:45 am – SPL/Adult Leader Meeting – Dining Hall
• 9:15 am – Opening – Parade Field
• 9:30 am - Noon – Klondike Derby Patrol Competitions – Part 1
• Noon -1:30 pm – Lunch in your Campsites • 1:30- 4:00 pm – Klondike Derby Patrol Competitions – Part 2
• 4:00 pm – Sled Race – Parade Field
• 4:30 pm/Following Sled Race – Scouts Own Service– Dining Hall
• 5:00 pm – Pasta Dinner for all - Dining Hall
• 6:00 pm – Closing/Awards – Dining Hall Pasta Dinner Details: With the extreme cold for Saturday, we will be serving a pasta dinner to all at the end of the Klondike Derby before the closing. We are asking each Troop to bring a one-pound box of Ziti/Penne Pasta and one large jar/can of pasta sauce (non-meat) for every 5 people attending. Troop 13 will provide meatballs, rolls, drinks, and paper goods.
When & Where
J.N. Webster Scout Reservation
Saturday 02-04-2023 8:00 AM ET to 7:00 PM ET
Past