2022 Cub Sleep Away Camp at Mattatuck
Event Details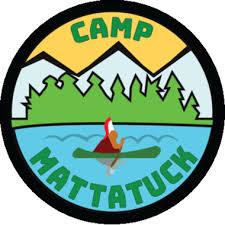 Cub Sleep Away Camping
Whether you are an avid camper or have never slept a night out in a tent, Cub Sleep Away Camp is the perfect opportunity to enjoy camp. This program is designed for Packs or Dens to camp together and bring their own leadership.
We offer 12 mini week sessions throughout the summer, a mini-session is just the right amount of time for a FUN introduction to the outdoors for our Cub Scout Campers. If you are a little more experienced and would like to camp an entire week, you can sign up for a second mini-week and we will give you a second session discount!
While at Cub Sleep Away Camp, our dining halls will be in full swing and will provide all your meal, and great songs and camp spirit. Cubs will enjoy swimming, fishing, BB, archery, nature, fun games, and much more.
When & Where
Full Week 1Camp Mattatuck
Sunday 07-03-2022 2:00 PM ET to
Saturday 07-09-2022 10:00 AM ET
Past
---
Mini Session 1Camp Mattatuck
Sunday 07-03-2022 2:00 PM ET to
Wednesday 07-06-2022 10:00 AM ET
Past
---
Mini Session 2Camp Mattatuck
Wednesday 07-06-2022 2:00 PM ET to
Saturday 07-09-2022 10:00 AM ET
Past
---
Full Week 2Camp Mattatuck
Sunday 07-10-2022 2:00 PM ET to
Saturday 07-16-2022 10:00 AM ET
Past
---
Mini Session 3Camp Mattatuck
Sunday 07-10-2022 2:00 PM ET to
Wednesday 07-13-2022 10:00 AM ET
Past
---
Mini Session 4Camp Mattatuck
Wednesday 07-13-2022 2:00 PM ET to
Saturday 07-16-2022 10:00 AM ET
Past
---
Full Week 3Camp Mattatuck
Sunday 07-17-2022 2:00 PM ET to
Saturday 07-23-2022 10:00 AM ET
Past
---
Mini Session 5Camp Mattatuck
Sunday 07-17-2022 2:00 PM ET to
Wednesday 07-20-2022 10:00 AM ET
Past
---
Mini Session 6Camp Mattatuck
Wednesday 07-20-2022 2:00 PM ET to
Saturday 07-23-2022 10:00 AM ET
Past
---
Full Week 4Camp Mattatuck
Sunday 07-24-2022 2:00 PM ET to
Saturday 07-30-2022 10:00 AM ET
Past
---
Mini Session 7Camp Mattatuck
Sunday 07-24-2022 2:00 PM ET to
Wednesday 07-27-2022 10:00 AM ET
Past
---
Mini Session 8Camp Mattatuck
Wednesday 07-27-2022 2:00 PM ET to
Saturday 07-30-2022 10:00 AM ET
Past
---
Full Week 5Camp Mattatuck
Sunday 07-31-2022 2:00 PM ET to
Saturday 08-06-2022 10:00 AM ET
Past
---
Mini Session 9Camp Mattatuck
Sunday 07-31-2022 2:00 PM ET to
Wednesday 08-03-2022 10:00 AM ET
Past
---
Mini Session 10Camp Mattatuck
Wednesday 08-03-2022 2:00 PM ET to
Saturday 08-06-2022 10:00 AM ET
Past