Big Joe's Jog @ Camp Mattatuck
Event Details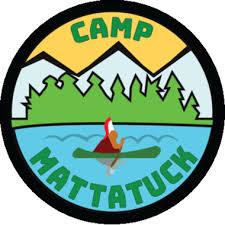 Big Joe's Jog
at Camp Mattatuck 9/3/2022
a 5k cross country trail run at picturesque Camp Mattatuck located in Plymouth CT.
This is a 5k trail run totally contained on the Camp Mattatuck property that is named after long-time volunteer Joe Leclair Jr (Big Joe). All proceeds from this event will go towards the Thomas J. Horan scholarship given by the Mattatuck Volunteers. The race starts at 10:00 am and runners will receive a shirt and a snack voucher. The race will be timed and run by Greystone Racing.
Can't make it to camp, but still want to participate? Do it virtually! You can register for $15 and receive a t-shirt and then post a picture to the Big Joe's Jog website and Camp Mattatuck's Facebook page!
#BigJoesJog
When & Where
Big Joe's JogCamp Mattatuck
Saturday 09-03-2022
10:00 AM ET to 12:00 PM ET
Past