2021 Specialty Weeks at Mattatuck
Event Details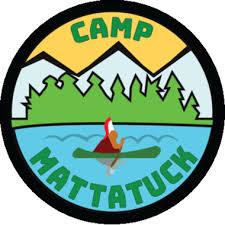 2021 Specialty Weeks at Mattatuck!
Week 2 STEM - CM
7/11-7/17
S.T.E.M. stands for Science Technology Engineering and Math. Want to learn how to Weld? Want to understand the physics that makes an arrow fly or a person off the end of our blob? How about the chemistry in a nuclear reaction? Come and experience everything our S.T.E.M. week has to offer. Scouts should be registered as individuals. For more information, please refer to our website or send us an email. See you soon!
Week 3 TTE -CM
7/18-7/24
Our Trail to Eagle program is focused on scouts who have attained the rank of first-class or higher. Over the course of the week, Scouts will work on eagle-required merit badges. They will also perform a mock eagle project going through the appropriate steps and learn to fill out the eagle workbook as though it were real for them. Our Trail to Eagle staff will bring in Eagle scouts to discuss projects and expectations and what it means to be an eagle scout. For more information, please refer to our website or feel free to contact us via email. Scouts can be registered as individuals to assist them on their journey to an eagle.
Adventure week
July 25th - July 31st
Join us for a week of fun with an emphasis on climbing skills and team-building activities through our C.O.P.E. program. The program will utilize our extensive high ropes course and the coolest climbing tower in the Northeast and get out on real rocks outside of camp. Come try out our new ziplines and spar pole climbing.
When & Where
StemCamp Mattatuck
Sunday 07-11-2021 2:00 PM ET to
Saturday 07-17-2021 10:00 AM ET
Past
---
Trail to EagleCamp Mattatuck
Sunday 07-18-2021 2:00 PM ET to
Saturday 07-24-2021 10:00 AM ET
Past
---
Adventure WeekCamp Mattatuck
Sunday 07-25-2021 2:00 PM ET to
Saturday 07-31-2021 10:00 AM ET
Past