Event Details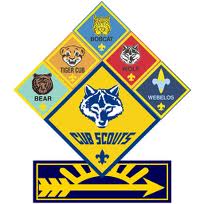 Day Camp
​Day Camp is a great way for your Cub Scout age son or daughter to experience the thrill of the outdoors and is a good introduction to independance from mom and dad without being too far from home. The week-long program fills each day with adventure and experiences. Activities include archery, BB, swimming, crafts, nature, STEM, and much more. All Day Camps offer extended hours for families whose schedule does not fit the 9am-4pm time frame.
​Day Camps are located geographically throughout the state and bussing will be available. Each week will offer a different theme to keep the excitement going all summer, so take advantage of coming to camp MULTIPLE WEEKS at a discounted rate.
​Volunteers are welcome to help serve on staff. If you are interested, you must fill out the registration form. If selected to be a volunteer staff person, you will receive one FREE week of camp for one camper.
When & Where
Week 1J.N. Webster Scout Reservation
Monday 06-29-2020 9:00 AM ET to
Friday 07-03-2020 4:00 PM ET
Past
---
Week 2J.N. Webster Scout Reservation
Monday 07-06-2020 9:00 AM ET to
Friday 07-10-2020 4:00 PM ET
Past
---
Week 3J.N. Webster Scout Reservation
Monday 07-13-2020 9:00 AM ET to
Friday 07-17-2020 4:00 PM ET
Past
---
Week 4J.N. Webster Scout Reservation
Monday 07-20-2020 9:00 AM ET to
Friday 07-24-2020 4:00 PM ET
Past
---
Week 5J.N. Webster Scout Reservation
Monday 07-27-2020 9:00 AM ET to
Friday 07-31-2020 4:00 PM ET
Past
---
Week 6J.N. Webster Scout Reservation
Monday 08-03-2020 9:00 AM ET to
Friday 08-07-2020 4:00 PM ET
Past