2020 Fall Cub Day Camp at Camp Mattatuck
Event Details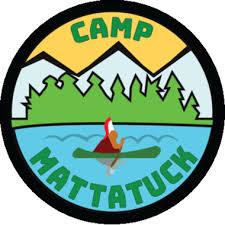 Cub Day Camp at Mattatuck:
The Camp Mattatuck fall Camping Experience is designed to emulate all things we love about Summer Camp! The program will run twelve days spaining six weekends. Day sessions will run from 8:30 am - 4:30 pm.
Each adventure will be offered in full on both Saturday and Sunday (they will take a day to complete). Scouts will complete the adventure of their specific rank in the one day they attend and get to participate in free time activities like swimming and shooting etc.
Weekend 1: Art
Tiger: Stories in Shapes
Wolf: Digging in the Past
Bear: Roaring Laughter
Webelo: Art Explosion
Weekend 2: Sports
Tigers: Games Tigers Play
Wolf: Paws of Skill
Bear: Grin and Bear It
Webelo: Sports
Weekend 3: H2O
Tiger: Floats and Boats
Wolf: Spirit of the Water
Bear: Salmon Run
Webelo: Aquanaut
Weekend 4: Hiking/Camping
Tiger: Tigers in the Wild
Wolf: Paws on the Path
Bear: Bear Necessities
Webelo: Webelo Walkout
Weekend 5: First Aid/Science
Tiger: Tiger Smart and Safe
Wolf: Hometown Heroes
Bear: Super Science
Webelo: First Responder
Weekend 6: Citizenship/Community
Tiger: Good Knights
Wolf: Council Fire
Bear: Paws for Action
Webelo: Build my own Hero
When & Where
Weekend 1Camp Mattatuck
Saturday 09-12-2020 12:00 AM ET to
Sunday 09-13-2020 11:59 PM ET
Past
---
Weekend 2Camp Mattatuck
Saturday 09-19-2020 12:00 AM ET to
Sunday 09-20-2020 11:59 PM ET
Past
---
Weekend 3Camp Mattatuck
Saturday 09-26-2020 12:00 AM ET to
Sunday 09-27-2020 11:59 PM ET
Past
---
Weekend 4Camp Mattatuck
Saturday 10-10-2020 12:00 AM ET to
Sunday 10-11-2020 11:59 PM ET
Past
---
Weekend 5Camp Mattatuck
Saturday 10-17-2020 12:00 AM ET to
Sunday 10-18-2020 11:59 PM ET
Past
---
Weekend 6Camp Mattatuck
Saturday 10-24-2020 12:00 AM ET to
Sunday 10-25-2020 11:59 PM ET
Past