Oso Lake Scouts BSA Merit Badge Weekend
Event Details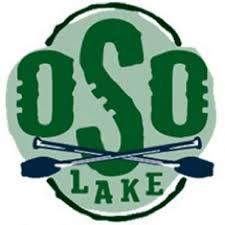 Calling all Scouts BSA!
Looking to earn Merit Badges? Don't want to travel far? Join us at Oso Lake for both Eagle required and fun Merit Badges!
Each weekend will offer a variety of Merit Badges, so join us to fill your weekends of fun! Price for this event is $10/day $15/overnight and MB cost (listed below).
---
March 13-15
Archery - $45 - 1c
Emergency Preparedness - SOLD OUT - $50 - Prerequisite 1, 7b (If there is a plan), 8b
Environmental Science - SOLD OUT - $65 - Prerequisite 3e1, 3h2
Game Design - $45 - SOLD OUT - NO Prereqs
Merit Badge classes will run from 9AM until 5:30PM on Saturday, March 14th.
Please bring your own lunch.
It's Oh-So Fun at Oso Lake!
When & Where
March 13-15Oso Lake Scout Camp
Friday 03-13-2020 4:00 PM PT to
Sunday 03-15-2020 12:00 PM PT
---
June 12-14Oso Lake Scout Camp
Friday 06-12-2020 4:00 PM PT to
Sunday 06-14-2020 12:00 PM PT
---
September 18-20Oso Lake Scout Camp
Friday 09-18-2020 4:00 PM PT to
Sunday 09-20-2020 12:00 PM PT
---
November 6-8Oso Lake Scout Camp
Friday 11-06-2020 4:00 PM PT to
Sunday 11-08-2020 12:00 PM PT
---
December 4-6Oso Lake Scout Camp
Friday 12-04-2020 4:00 PM PT to
Sunday 12-06-2020 12:00 PM PT
---
January 31-February 2Oso Lake Scout Camp
Friday 01-31-2020 4:00 PM PT to
Sunday 02-02-2020 12:00 PM PT
Past