HAT: Map & Compass Course
Event Details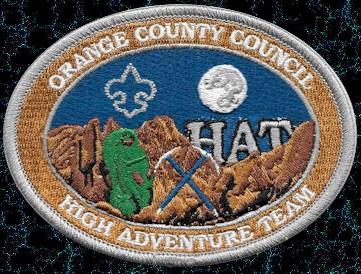 ORANGE COUNTY COUNCIL-HIGH ADVENTURE TEAM ANNOUNCES
MAP AND COMPASS COURSE - OCTOBER 29, 2022.
Scouts must learn map and compass for First Class Rank…right? How about us as adult leaders? How well do we know the subject? Here is your chance to be the map and compass "North Star" on your unit's next backpack.
This course will include: (1) choosing a topographic map; (2) reading a topographic map including coordinate systems, datum, scale, and contour lines; (3) route finding with a map; (4) anatomy of a compass; (5) how to measure and plot bearings on a map; (6) how to measure and plot bearings in the field; (7) adjusting bearings for magnetic declination, which includes pre trip preparation of your topo map; (8) practice fieldwork with instructors at the OEC which will include a half mile round trip hike to the top of Koll mountain; (9) topographic map phone apps such as Gaia, All Trails and Guthook.
Bring: (1) Liquid filled compass with adjustable declination arrow; (2) 2-3 pencils; (3) 18-inch ruler and a thin flat smooth 2 x 2-foot art type board to use to steady topo map and draw magnetic north lines; (4) day pack with water and snacks for hiking; (5) hiking clothing and footwear; (6) camp chair; (7) sun protection.
OCC-HAT PROVIDES ALL COURSE TOPOGRAHIC MAPS.
Cost: $40.00...roster limited to the first 10 students who sign up. Additional sign-ups as cancellations occur.
When & Where
Classroom & Outdoor instructionIrvine Ranch Outdoor Education Center
Saturday 10-29-2022 8:00 AM PT to 3:00 PM PT