Junior Adventure Day Camp (Ages 6-10)
Event Details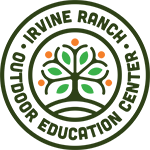 Come have a week-long adventure at the Irvine Ranch Outdoor Education Center.
Junior Adventure campers will focus on personal growth while taking part in our team building exercises. Campers will experience a hands-on approach to our STEM activities, ride our exciting zipline, scale our rock wall, take aim at our archery and bb gun targets, and have a splash in our pool. And while taking a hike, campers will find themselves immersed in our ecosystem. Come join us on an unforgettable adventure!
Lunch is included!
Campers will have a chance to visit our Trading Post store for snacks and souvenirs at lunchtime and at the end of each day.
Sessions run from 8:00am to 4:00pm Monday - Friday.
Session dates:
Week 1: June 12th - June 16th
Week 2: June 19th - June 23rd
Week 3: June 26th - June 30th

No Camp the week of July 4th

Week 4: July 10th - July 14th
Week 5: July 17th - July 21st
Week 6: July 24th - July 28th
Week 7: July 31st - August 4th
Before your class begins, read through the attachments for additional details.
The gate code to enter the facility will be emailed to you 2 days prior to the start of class.
BSA Health Form AB is required and must be turned in at check-in.
Drop-off is between 7:15am - 8:00am and is drive-through style.
Pick-up is between 4:00pm - 4:30pm. Park in parking lot, and walk to pick-up zone.
When & Where
Week 1: June 12th - 16thIrvine Ranch Outdoor Education Center
Monday 06-12-2023
8:00 AM PT to 4:00 PM PT
Past
---
Week 2: June 19th - June 23rdIrvine Ranch Outdoor Education Center
Monday 06-19-2023
8:00 AM PT to 4:00 PM PT
Past
---
Week 3: June 26th - June 30thIrvine Ranch Outdoor Education Center
Monday 06-26-2023
8:00 AM PT to 4:00 PM PT
Past
---
Week 4: July 10th - July 14thIrvine Ranch Outdoor Education Center
Monday 07-10-2023
8:00 AM PT to 4:00 PM PT
Past
---
Week 5: July 17th - July 21stIrvine Ranch Outdoor Education Center
Monday 07-17-2023
8:00 AM PT to 4:00 PM PT
Past
---
Week 6: July 24th - July 28thIrvine Ranch Outdoor Education Center
Monday 07-24-2023
8:00 AM PT to 4:00 PM PT
Past
---
Week 7: July 31st - August 4thIrvine Ranch Outdoor Education Center
Monday 07-31-2023
8:00 AM PT to 4:00 PM PT
Past