Junior Aquatics Camp - PM Session (Ages 8-10)
Event Details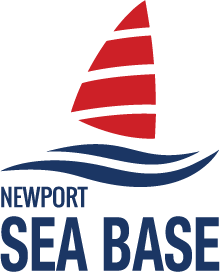 Junior Aquatics Camp Half Day Afternoon Session!
Junior Aquatics Camp is the place to be for fun science, wacky and challenging on-the-water activities with kayaks and stand up paddle boards, and team competitions and prizes! Activities also include water bottle rockets, chemical reaction and slime labs, drone flying, and much more!
For Cub Scouts, the following electives are completed: Webelos's electives (Aquanaut, Art Explosion, Engineer & Adventures in Science), Bear's Salmon Run elective and Wolf's Spirit of the Water elective. Mandatory swim check on first day of camp.
Note that there are different activities during the morning and afternoon sessions, and different activity variations per week. Sign up for both the AM & PM sessions to make it a FULL DAY OF FUN & LEARNING!
Sessions run from 1:00pm to 4:30pm Monday - Friday.
Week 1: June 13th - June 17th
Week 2: June 20th - June 24th
Week 3: June 27th - July 1st
Week 4: July 5th - July 8th (4 Day Week)
Week 5: July 11th - July 15th
Week 6: July 18th - July 22nd
Week 7: July 25th - July 29th
Week 8: August 1st - August 5th
Week 9: August 8th - August 12th
Week 10: August 15th - August 19th
Please remember to check the attachments for additional details before your class begins.
BSA Health Form AB is required and must be turned in at check-in.
When & Where
Week 3: Jun 27 - Jul 1Newport Sea Base
Monday 06-27-2022 1:00 PM PT to 4:30 PM PT
---
Week 4: Jul 5 - 8 (4 Day Week)Newport Sea Base
Tuesday 07-05-2022 1:00 PM PT to 4:30 PM PT
---
Week 5: Jul 11 - 15Newport Sea Base
Monday 07-11-2022 1:00 PM PT to 4:30 PM PT
---
Week 6: Jul 18 - 22Newport Sea Base
Monday 07-18-2022 1:00 PM PT to 4:30 PM PT
---
Week 7: Jul 25 - 29Newport Sea Base
Monday 07-25-2022 1:00 PM PT to 4:30 PM PT
---
Week 8: Aug 1 - 5Newport Sea Base
Monday 08-01-2022 1:00 PM PT to 4:30 PM PT
---
Week 9: Aug 8 - 12Newport Sea Base
Monday 08-08-2022 1:00 PM PT to 4:30 PM PT
---
Week 10: Aug 15 - 19Newport Sea Base
Monday 08-15-2022 1:00 PM PT to 4:30 PM PT
---
Week 1: Jun 13 - 17Newport Sea Base
Monday 06-13-2022 1:00 PM PT to 4:30 PM PT
Past
---
Week 2: Jun 20 - 24Newport Sea Base
Monday 06-20-2022 1:00 PM PT to 4:30 PM PT
Past