Virtual Advancement - Dog Care Class B
Event Details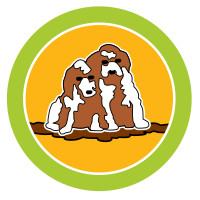 Welcome to OCBSA's Virtual Advancement Merit Badge Series!
Class: Dog Care hosted by Irvine Ranch Outdoor Education Center
Instructors: Stephie Daquioag and Julie Anderson
Dates: June 1 (Mon), June 3 (Wed), June 5 (Fri)
Time: 11:00am - 12:30pm

Due to the nature of this Merit Badge, the Scout must own a dog that can attend all sessions with the Scout.
Description: Scouts learn about pet ownership and training while working on the Dog Care merit badge. They explore the history of dogs and learn about their physiology and health. They also explore careers related to dogs.
Please note: Requirement 4 will not be completed in this session. Scouts are required to complete this requirement on their own.
This course will be held online through face to face Zoom sessions as well as completed through independent homework. Please read this syllabus in its entirety. You must virtually sign off that you have read this document on Google Classroom before you start this course.
Research:
Be familiar with Requirement 1 and Requirement 2
Forms:
Support Us in These Challenging Times
We acknowledge the hardships and stressors that many in our Scouting community are facing today. The Orange County Council, Boy Scouts of America will do our best to continue our mission of delivering the Scouting program to youth, even if from a distance. We are providing programs, like this, as a service to our community, our family, at low cost.
If you are in a position to alleviate some financial stress for the Orange County Council, as we face a significant shortfall in excess of $1.5 million due to the closure of our camps like the Newport Sea Base, Irvine Ranch Outdoor Education Center, Lost Valley, and Oso Lake, during a critical time of our operations, please make a donation at time of payment.
When & Where
Dog Care Day 1ONLINE
Monday 06-01-2020 11:00 AM PT to 12:30 PM PT
Past
---
Dog Care Day 2ONLINE
Wednesday 06-03-2020 11:00 AM PT to 12:30 PM PT
Past
---
Dog Care Day 3ONLINE
Friday 06-05-2020 11:00 AM PT to 12:30 PM PT
Past