Central Daycamp - at Kiwanisland - 2022
Event Details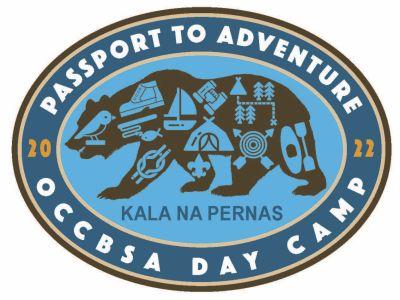 Cub Scout Daycamp
Non scouts can now join registered Cub Scouts as Campers! If you have wondered about the neat things that scouts get to do, now you can attend Cub Scout Daycamp and see for yourself.
The Central Daycamp is located at Kiwanisland in Garden Grove and will run from July 25 - 29. Camp runs 3:00 pm to 8:00 pm. Registration is open until July 10, 2022. Visit the camp website
Daycamp is a wonderful time filled with fun, games, laughter, and adventure. Daycamp is staffed entirely by parents and volunteers. We need you to be a part of the FUN!
Cub Scout - Registered BSA incoming Tigers and above. Incoming Lions can only participate in Tot Lot.
Non Scout Camper - Campers who are not registered Cub Scouts and at least first grade age.
Adult volunteers - Den Walkers who escort the den through the day and assist the Youth Volunteer Den Chief. If you can not attend for a minimum of three days please contact the camp director at <director@central.ocbsadaycamp.org> to discuss options. Adult volunteers that work at least three days get a free T shirt. YPT and AB506 training is required, find out more here.
Tot Lot - Siblings 3 years and up and potty trained. Tots can only attend while parents are volunteering in camp.
Youth Volunteers are Scouts BSA aged boys and girls who lead the den (Den Chief) or assist at a program station (Station Help). Dinner is provided free of charge. Youths need to volunteer for at least three days.
Adult Staff - Key Staff as approved by Camp Director. Check in with the camp director for registration code.
When & Where
Central Cub Day Camp 2022 SessionKiwanisland
Monday 07-25-2022 3:00 PM PT to
Friday 07-29-2022 8:00 PM PT
Past