Virtual Advancement - Astronomy MB Class E
Event Details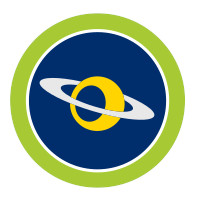 Welcome to OCBSA's Virtual Advancement Merit Badge Series!
Class: Astronomy hosted by Irvine Ranch Outdoor Education Center
Instructors: Dinah Lankerovich, Juliette Bioche
Dates: June 1 (Mon), June 2 (Tue), June 3 (Wed) and June 4 (Thur)
Time: 1:00 PM - 2:30 PM
Description: Welcome to the Astronomy Merit badge course. In learning about astronomy, Scouts study how activities in space affect our own planet and bear witness to the wonders of the night sky: the nebulae, or giant clouds of gas and dust where new stars are born; old stars dying and exploding; meteor showers and shooting stars; the moon, planets, and a dazzling array of stars.
Scouts should be able to fulfill all requirements except Req. 8.
This course will be held online through face to face Zoom sessions as well as completed through independent homework. Please read this syllabus in its entirety. You must virtually sign off that you have read this document on Google Classroom before you start this course.
Forms :
Support Us in These Challenging Times
We acknowledge the hardships and stressors that many in our Scouting community are facing today. The Orange County Council, Boy Scouts of America will do our best to continue our mission of delivering the Scouting program to youth, even if from a distance. We are providing programs, like this, as a service to our community, our family, at low cost.
If you are in a position to alleviate some financial stress for the Orange County Council, as we face a significant shortfall in excess of $1.5 million due to the closure of our camps like the Newport Sea Base, Irvine Ranch Outdoor Education Center, Lost Valley, and Oso Lake, during a critical time of our operations, please make a donation on the Contact page.
When & Where
Astronomy Day 1ONLINE
Monday 06-01-2020 1:00 PM PT to 2:30 PM PT
Past
---
AstronomyONLINE
Tuesday 06-02-2020 1:00 PM PT to 2:30 PM PT
Past
---
AstronomyONLINE
Wednesday 06-03-2020 1:00 PM PT to 2:30 PM PT
---
AstronomyONLINE
Thursday 06-04-2020 1:00 PM PT to 2:30 PM PT