Adventure Day Camp (Ages 11-17)
Event Details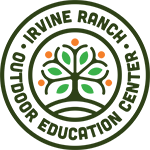 Come have a week-long adventure at the Irvine Ranch Outdoor Education Center.
Adventure campers will enjoy hands-on STEM activities while experiencing the great outdoors. They will learn how to scale our rock wall, soar through the air on our zipline, and learn about teamwork through team building exercises. Campers also have a chance to take aim on our archery and bb gun ranges and have a splash in our swimming pool! Come join us on an unforgettable adventure!
Lunch is included!
Campers will have a chance to visit our Trading Post store for snacks and souvenirs at lunch and at the end of each day.
Sessions run from 8:00am to 4:00pm Monday - Friday.
Session dates:
Week 1: June 12th - June 16th
Week 2: June 19th - June 23rd
Week 3: June 26th - June 30th
No Camp the week of July 4th
Week 4: July 10th - July 14th
Week 5: July 17th - July 21st
Week 6: July 24th - July 28th
Week 7: July 31st - August 4th
Before your class begins, read the attachments for additional details.
The gate code to enter the facility will be emailed to you 2 days prior to the start date.
BSA Health Form AB is required and must be turned in at check-in.
Drop-off between 7:15am - 8:00am and is drive-through style.
Pick-up between 4:00pm - 4:30pm. Park in parking lot and walk to pick-up zone.
When & Where
Week 1: June 12th - 16thIrvine Ranch Outdoor Education Center
Monday 06-12-2023
8:00 AM PT to 4:00 PM PT
Past
---
Week 2: June 19th - June 23rdIrvine Ranch Outdoor Education Center
Monday 06-19-2023
8:00 AM PT to 4:00 PM PT
Past
---
Week 3: June 26th - June 30thIrvine Ranch Outdoor Education Center
Monday 06-26-2023
8:00 AM PT to 4:00 PM PT
Past
---
Week 4: July 10th - July 14thIrvine Ranch Outdoor Education Center
Monday 07-10-2023
8:00 AM PT to 4:00 PM PT
Past
---
Week 5: July 17th - July 21stIrvine Ranch Outdoor Education Center
Monday 07-17-2023
8:00 AM PT to 4:00 PM PT
Past
---
Week 6: July 24th - July 28thIrvine Ranch Outdoor Education Center
Monday 07-24-2023
8:00 AM PT to 4:00 PM PT
Past
---
Week 7: July 31st - August 4thIrvine Ranch Outdoor Education Center
Monday 07-31-2023
8:00 AM PT to 4:00 PM PT
Past