Bay & Ocean Fishing - PM (Ages 11-17)
Event Details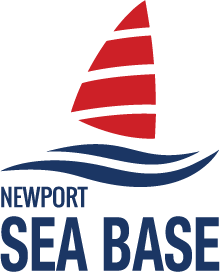 Bay & Ocean Fishing Combo Experience! Board our NEW 47 ft. Pontoon Fishing Boat with a 360 fishing experience you won't want to miss out on! 20 plus fishers at a time can board. Come fish scenic Newport Harbor with the Sea Base! Also at least one day per week, participate in near-shore ocean fishing up to the Newport Beach Seal Buoy. Learn which equipment to use for various kinds of fish and how to best rig your tackle. We provide everything including but not limited to the boat, fishing rod, tackle, bait and the expertise to guide your child to the bay's hot spots for the best catch!
NOTE: Anglers age 16 and up must carry a valid California Fishing License (Purchase online or at tackle shops; not available at Newport Sea Base). Scouts can earn the Fishing Merit Badge as you experience fishing in Newport Harbor. Swim test required on the first day of class.
Sessions run from 1:30pm to 4:30pm Monday - Friday.
Week 1: N/A

Week 2: June 19th - June 23rd
Week 3: June 26th - June 31st
Week 4: July 3rd - July 7th (4 Day Week)
Week 5: July 10th - July 14th
Week 6: July 17th - July 21st
Week 7: July 24th - July 28th
Week 8: July 31st - August 4th
Week 9: August 7th - August 11th
Week 10: N/A
*CLOSED Tues 7/4*
Mandatory swim check on first day of camp.
BSA Health Form AB is required and must be turned in at check-in.
When & Where
Week 2: Jun 19 - 23Newport Sea Base
Monday 06-19-2023 1:30 PM PT to 4:30 PM PT
---
Week 3: Jun 26 - 30Newport Sea Base
Monday 06-26-2023 1:30 PM PT to 4:30 PM PT
---
Week 4: Jul 3 - 7 (4 Day Week)Newport Sea Base
Monday 07-03-2023 1:30 PM PT to 4:30 PM PT
---
Week 5: Jul 10 - 14Newport Sea Base
Monday 07-10-2023 1:30 PM PT to 4:30 PM PT
---
Week 6: Jul 17 - 21Newport Sea Base
Monday 07-17-2023 1:30 PM PT to 4:30 PM PT
---
Week 7: Jul 24 - 28Newport Sea Base
Monday 07-24-2023 1:30 PM PT to 4:30 PM PT
---
Week 8: Jul 31 - Aug 4Newport Sea Base
Monday 07-31-2023 1:30 PM PT to 4:30 PM PT
---
Week 9: Aug 7 - 11Newport Sea Base
Monday 08-07-2023 1:30 PM PT to 4:30 PM PT