Junior Aquatics Day Camp - FULL DAY (Ages 8-10)
Event Details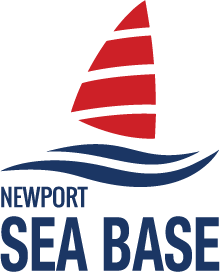 Junior Aquatics Camp Full Day Session!
Junior Aquatics Camp is the place to be for fun science, wacky and challenging on-the-water activities with kayaks and stand up paddle boards, GIANT 10 kid-sized paddle boards, team competitions and prizes! Weekly activities also include our Squid Dissection & Art Lab, water bottle rockets, chemical reaction and drone flying. Also don't miss out on the STEM Lab Series that rotates every 3 weeks between the Shark Dissection Lab, Slime Lab, and the Snap Ships Build & Target Challenge. This ultimate camp experience has it all!
NOTE: Open to Scouts and non-Scouts. There are different activities AM and PM; different activity variations per week as well.
For Cub Scouts, the following electives are completed - Webelos electives (Aquanaut, Art Explosion & Engineer), Bear's Salmon Run elective and Wolf's Spirit of the Water elective.
There will be a supervised lunch period in their homeroom at 12pm daily; please bring a non-perishable sack lunch and refillable water bottle.
Sessions run from 8:30am to 4:30pm Monday - Friday.
Week 1: June 12th - 16th

Week 2: June 19th - June 23rd
Week 3: June 26th - June 31st
Week 4: July 3rd - July 7th (4 Day Week)
Week 5: July 10th - July 14th
Week 6: July 17th - July 21st
Week 7: July 24th - July 28th
Week 8: July 31st - August 4th
Week 9: August 7th - August 11th
Week 10: August 14th - August 18th
*CLOSED Tues 7/4*
Please read the complete welcome letter and review the JAC weekly calendar in the attachment section of the registration page.
Mandatory swim check on first day of camp.
BSA Health Form AB is required and must be turned in at check-in.
When & Where
Week 1: Jun 12 - 16Newport Sea Base
Monday 06-12-2023
8:30 AM PT to 4:30 PM PT
Past
---
Week 2: Jun 19 - 23Newport Sea Base
Monday 06-19-2023
8:30 AM PT to 4:30 PM PT
Past
---
Week 3: Jun 26 - 30Newport Sea Base
Monday 06-26-2023
8:30 AM PT to 4:30 PM PT
Past
---
Week 4: Jul 3 - 7 (4 Day Week)Newport Sea Base
Monday 07-03-2023
8:30 AM PT to 4:30 PM PT
Past
---
Week 5: Jul 10 - 14Newport Sea Base
Monday 07-10-2023
8:30 AM PT to 4:30 PM PT
Past
---
Week 6: Jul 17 - 21Newport Sea Base
Monday 07-17-2023
8:30 AM PT to 4:30 PM PT
Past
---
Week 7: Jul 24 - 28Newport Sea Base
Monday 07-24-2023
8:30 AM PT to 4:30 PM PT
Past
---
Week 8: Jul 31 - Aug 4Newport Sea Base
Monday 07-31-2023
8:30 AM PT to 4:30 PM PT
Past
---
Week 9: Aug 7 - 11Newport Sea Base
Monday 08-07-2023
8:30 AM PT to 4:30 PM PT
Past
---
Week 10: Aug 14 - 18Newport Sea Base
Monday 08-14-2023
8:30 AM PT to 4:30 PM PT
Past