Sailing & STEAM Workshop T/Th - Winter/Spring Session #3 (Ages 7 to 15)
Event Details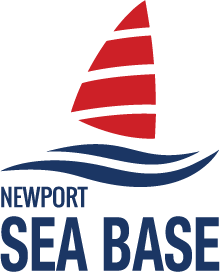 No Registration Needed


Interactive combo class of hands-on projects that will vary throughout the year with mornings filled with marine science, art, engineering, harbor research on boats, and more, and afternoons with sailing, paddle sports, and fishing adventures around scenic Newport Harbor. Experience unique projects like shark dissections and utilize state of the art marine science equipment with our underwater cameras and lab grade microscopes to research the local plant and animal species - all led by certified marine naturalists.
*NOTE: This class is built to have new activities for the entire school year - Sept-May; most children sign up for the entire school year allowing for their Sailing & STEAM skills to build as well as their friendships to grow throughout the year with their classmates. This class is intended to be an entire school year commitment, and serve as a home room for your children to learn, thrive and have fun all school-year long. Children will be able to register for 2 months at a time, and will need to complete payment upon registration.
NSB is in the process of completing charter school renewals with Inspire Academies, iLEAD, and Excel. If you have any questions please email - outdoor@ocbsa.org.
This session runs from 9:30am to 2:30pm every Tuesday and Thursday from January 10th to February 28th.
*REGISTRATION NOTE: If you are using charter funds, you will need to register and send us an enrichment certificate or purchase order per trimester by the first day of class with Newport Sea Base. Students are expected to attend this program the entire trimester. Students need to register for the next trimester to continue.
Your certificate or purchase order must be sent to us before the 1st day of class to be able to attend. Please email to outdoor@ocbsa.org Thank you!
Please remember to check the attachments for additional details before your class begins. BSA medical form AB is required and must be turned in at check-in.
When & Where
1st Day of ClassNewport Sea Base
Tuesday 01-10-2023 9:30 AM PT to 2:30 PM PT
Past
---
Register HERE for all classes!Newport Sea Base
Tuesday 02-28-2023 9:30 AM PT to 2:30 PM PT
Past