Event Details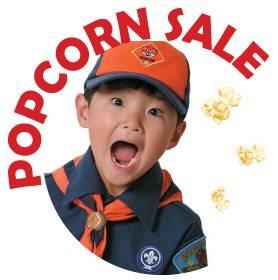 Ducks Club
Scouts who sell 2,000 points or more qualify for the Ducks' Popcorn Club, sponsored by the Anaheim Ducks!
Special membership includes: 2 FREE tickets to a Ducks game, date TBA*
Limited Edition Duck's Popcorn Club T-shirt with all members listed on back (First Name, Last Initial only).
The honor of being inducted in as a Ducks' Popcorn Club member!
Submit your Scout details online at ocbsa.org/popcorn by Friday, November 5th.
Be prepared with the following information for each qualifying Scout:
Scout Name
District Name
Unit Number
Scout's sales total
Home Address
Phone number
T-Shirt size: Youth Medium, Adult Small, or Adult Large
*Scouts who earned the Ducks Club in 2020 will have the option to get 4 tickets to the game or 2 tickets to two games.
* Should the 2021 Popcorn Celebration game be postponed or canceled, you will receive 2 tickets for an alternate game or 2 tickets for the 2022 Popcorn Celebration game.
When & Where
Irvine Ranch Outdoor Education Center
Tuesday 11-30-2021 12:00 AM PT to 11:59 PM PT