Virtual Advancement - Fishing Merit Badge
Event Details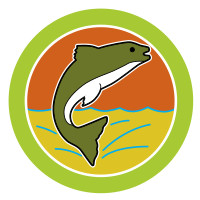 Earn your Fishing Merit Badge while social distancing. This virtual merit badge class hosted by the OCBSA Fishing Committee is sure to be a hit.
With the help of the California Department of Fish and Wildlife, you will have a good chance that you will catch a fish. They have planted catfish for us by the California State Department of Fish and Wildlife. We will email you the location of the public park where the fish are located the week before they will be planted. The fish will be available May 1st and May 8th.
You will need to be able to gather or borrow the equipment to go fishing and demonstrate casting 2 different kind of fishing rods. Much of the instruction will be provided by YouTube videos. There will be a 3 hour Zoom conference to answer questions and teach the requirements that are not covered by the videos.
You will need to video yourself catching an fish, cleaning a fish, cooking a fish and casting two different types of fishing rods and reels, The rest of the requirements will be submitted in writing. Please follow Youth Protection Guidelines when communicating with us if you are a youth. Always include a parent on your emails to us.
When you are at the park to fish, please keep socially distant and wear your mask.
When & Where
Online ClassONLINE
Saturday 04-24-2021 3:00 PM PT to 6:00 PM PT
---
FishingTBD
Saturday 05-01-2021 12:00 AM PT to 11:59 PM PT
---
FishingTBD
Saturday 05-08-2021 12:00 AM PT to 11:59 PM PT