Fall Aquatics & STEM Camp Fridays (Ages 11 to 17)
Event Details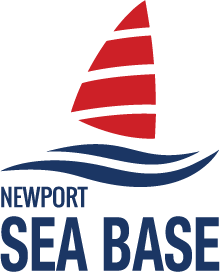 Come join our Fall Aquatics & STEM Camp program this school year! A 1-day a week program offered for the semester, all year round. New activities and challenges daily! Experience sailing, paddling in kayak or SUP, and get a taste of marine science and STEM in sailing.
This session runs 2pm to 5pm every Friday from October 30th to December 18th.
Please remember to check the attachments for additional details before your class begins.
When & Where
Register HERE for all sessions!Newport Sea Base
Friday 12-18-2020 2:00 PM PT to 5:00 PM PT
---
1st ClassNewport Sea Base
Friday 10-30-2020 2:00 PM PT to 5:00 PM PT
Past
---
2nd ClassNewport Sea Base
Friday 11-06-2020 2:00 PM PT to 5:00 PM PT
Past
---
3rd ClassNewport Sea Base
Friday 11-13-2020 2:00 PM PT to 5:00 PM PT
Past
---
4th ClassNewport Sea Base
Friday 11-20-2020 2:00 PM PT to 5:00 PM PT
Past
---
5th ClassNewport Sea Base
Friday 12-04-2020 2:00 PM PT to 5:00 PM PT
---
6th ClassNewport Sea Base
Friday 12-11-2020 2:00 PM PT to 5:00 PM PT
---
7th ClassNewport Sea Base
Friday 12-18-2020 2:00 PM PT to 5:00 PM PT