Fall Aquatics & STEM Camp T/Th (Ages 11 to 17)
Event Details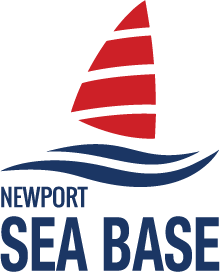 Come join our Fall Aquatics & STEM Camp program this school year! A 2-day per week program offered for the semester, all year round. New activities and challenges daily! Experience sailing, paddling in kayak or SUP, and get a taste of marine science and STEM in sailing.
This session runs 2pm to 5pm every Tuesday and Thursday from November 10th to December 17th.
*Class closures: November 24th and 26th
Please remember to check the attachments for additional details before your class begins.
When & Where
Register HERE for all sessions!Newport Sea Base
Thursday 12-17-2020 2:00 PM PT to 5:00 PM PT
---
1st ClassNewport Sea Base
Tuesday 11-10-2020 2:00 PM PT to 5:00 PM PT
---
2nd ClassNewport Sea Base
Thursday 11-12-2020 2:00 PM PT to 5:00 PM PT
---
3rd ClassNewport Sea Base
Tuesday 11-17-2020 2:00 PM PT to 5:00 PM PT
---
4th ClassNewport Sea Base
Thursday 11-19-2020 2:00 PM PT to 5:00 PM PT
---
5th ClassNewport Sea Base
Tuesday 12-01-2020 2:00 PM PT to 5:00 PM PT
---
6th ClassNewport Sea Base
Thursday 12-03-2020 2:00 PM PT to 5:00 PM PT
---
7th ClassNewport Sea Base
Tuesday 12-08-2020 2:00 PM PT to 5:00 PM PT
---
8th ClassNewport Sea Base
Thursday 12-10-2020 2:00 PM PT to 5:00 PM PT
---
9th ClassNewport Sea Base
Tuesday 12-15-2020 2:00 PM PT to 5:00 PM PT
---
10th ClassNewport Sea Base
Thursday 12-17-2020 2:00 PM PT to 5:00 PM PT