Event Details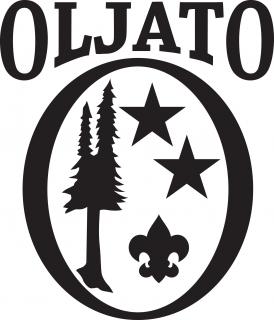 Lock in the best price for 2024 now! Sign up by October 15, 2023 to save $50 per scout with the early discount rate for your troop. Regular rates apply beginning October 16th.
You can reserve your spot with just a $300 deposit until January 15. To reserve a spot for your unit, click the green button corresponding to the session of camp your unit would like to attend.
Our Programs include extensive aquatics (sailing, motor boating, paddle boards, water trampoline, canoeing, kayaking, swimming, rowing, and life saving), rock climbing, handicraft, welding, nature, Scoutcraft, shooting sports, horseback riding, adult leader training, and a high adventure program. We also have log rolling, waterskiing, and wakeboarding! New scouts can get the scoop on how Scouting works and learn basic skills in our Trail to First Class program!
2024 Dates: Sun-Sat
Week 1 – June 23-29
Week 2 – June 30-July 6
Week 3 – July 7-13
Week 4 – July 14-20
Week 5 – July 21-27
Week 6 – July 28-August 3
Provisional Scouts
Want to go to Camp Oljato but your troop isn't going this year? Or they aren't going the week you want to attend? You may go on your own! This is called provisional Scouting. Register as a Provisional Scout and we will place you with an existing troop and leaders. You can attend an extra week this way and earn more merit badges!
Youth Fees
Early Registration - $725 each - Now through October 15, 2023
Regular Registration - $775 each - October 16-May 1
Late Registration - $825 each - After May 1
Adult Fees
Get one Full-Week Adult Participant registration free with unit registration
All Other Full-Week Adult Participants: $450 each
Partial-Week Adult Participants: $80 per day
Each unit is required to have a minimum of 2 adults over the age of 21. Girl Troops must have at least one of these 2 leaders be female. All adults attending summer camp must be registered members of the BSA and have current Youth Protection Training throughout your stay at camp. Adults registered with California-based troops will need to provide AB-506 verification.
Payment Schedule
1st Participant Deposit - Due January 15: $150 per camper
2nd Participant Deposit - Due March 15: $150 per camper
Participant Balance Due - May 1
PacSky will provide the registration contact with a unique coupon code to apply the early discount to all units registered by October 31. Coupon code arrival date TBD but can be applied until May 1.
Youth registrations added after May 1 will incur a $50 late fee ($825) even if your troop qualified for the early registration rate.
Participants must be paid up to the current fee schedule at the time of merit badge class selection. This means scouts must have $300 paid when merit badge registration opens on April 1. They must be paid in full if they are adding classes May 1 or later.
Other Information
To make your initial registration you do not need any information about the attendees. However, all information will be required no later than May 1. This includes, name, date of birth, gender, and BSA membership number. Additionally, you will need to provide Youth Protection date, cell phone number, and email address for all adults attending. Again, this information will all be required beginning May 1. NOTE: Merit Badge registration will open on April 1. In order to register any Scouts for merit badges, you will need to provide their information prior to that date and have their deposits fully paid according to the fee schedule.
An account is not necessary to make your reservation, however having an account will make maintaining your unit's registration much easier. Please click the "My Account" button in the upper right-hand corner of this screen and then click the green "Register" button to create your account. If you already have an account, be sure you are logged in by clicking the "My Account" button.
When & Where
Session 1Camp Oljato
Sunday 06-23-2024 1:00 PM PT to
Saturday 06-29-2024 10:00 AM PT
---
Session 2Camp Oljato
Sunday 06-30-2024 1:00 PM PT to
Saturday 07-06-2024 10:00 AM PT
---
Session 3Camp Oljato
Sunday 07-07-2024 1:00 PM PT to
Saturday 07-13-2024 10:00 AM PT
---
Session 4Camp Oljato
Sunday 07-14-2024 1:00 PM PT to
Saturday 07-20-2024 10:00 AM PT
---
Session 5Camp Oljato
Sunday 07-21-2024 1:00 PM PT to
Saturday 07-27-2024 10:00 AM PT
---
Session 6Camp Oljato
Sunday 07-28-2024 1:00 PM PT to
Saturday 08-03-2024 10:00 AM PT