Event Details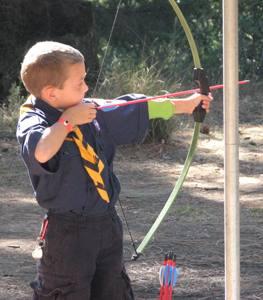 Update on Pacific Skyline Council Camping Programs
May 20, 2020

As always, the safety of all our members, volunteers, and employees is the Pacific Skyline Council's top priority. As such, we have taken a careful and informed approach in evaluating the operation of our camping programs this year. Since the spread of this pandemic, we have been continually monitoring the situation, and consulting with health experts, government officials, and other camp professionals.
Camp Oljato, June Cub Scout Day Camps
It is with a heavy heart that we announce, after a thorough review, the Pacific Skyline Council has decided to suspend operations at Camp Oljato for 2020. Additionally, the council has decided to cancel our June Cub Scout Day Camp programs scheduled to be held in Pacifica and Cupertino. We know camp is an important part of every Scout's summer, and these decisions were not made lightly.

In an effort to provide outdoor programs for our Scouts, we are making plans now for Scouts BSA Day Camp programs, to be held in July and/or August on the San Francisco Peninsula. We aim to release details of these programs in early June.
July Day Camps
Additionally, we are still currently planning to operate our two scheduled weeks of Day Camp in July. These are scheduled to be held in Palo Alto and San Mateo. We will continue monitoring the situation and working with our local health officials as we finalize plans for these weeks. These weeks of Day Camp are:
STEM Day Camp – July 12-17 at the Palo Alto Scout Service Center
Camp Ta-Ki-Ma Day Camp – July 20-24 at Coyote Point Recreation Area, San Mateo
Virtual Programming Continues
Finally, we will be continuing our efforts in virtual programming. Be sure to keep an eye on our virtual events page.
Program Cancellation Communication
Registrants for cancelled programs are being contacted directly regarding fees paid to the council.

Our council and staff are saddened that we are not able to serve Scouts at Camp Oljato or in two of our regular weeks of Day Camp. This is an extraordinarily challenging time; unlike anything we have experienced. Our hope is we all emerge from this challenging moment stronger than before.

Most importantly, we look forward to providing the full range of Scouting programs, including outdoor adventures, as soon as we can and as the situation allows.

We hope all our Scouting families stay healthy and positive in our current environment and join us in preparing for excellent future outdoor programs.
**UPDATE ENDS HERE**
---

Ta-Ki-Ma Cub Scout Day Camp - Pacifica location
(Ta-Ki-Ma means Circle of Friendship)

Get your Cub Scout outside with time-honored Scout experiences like Archery, Crafts, Sports, Science, Games, and much more! Join the Cub Scouts of the Roundtable at this 5-day program of activities which provides fun and new experiences for the Cub Scouts. The daily program is centered on Cub Scout Achievements and Electives as they relate to the outdoors. Included in the cost of day camp is all necessary supplies for crafts and activities! All Scouts will receive a FREE camp T-shirt and hat upon arrival at camp. As well as a FREE custom patch upon completion of Camp.
This year's theme is: Cub Scouts of the Roundtable!
Activities: Age-appropriate activities for both Cub Scouts and Webelos including archery, crafts, games, and more. Activities vary by location. So be sure to attend more than one.
Cost:
$225 Early Bird by March 31
$250 Regular by May 31
$300 Late after May 31
Locations/Times:
Sign up for multiple camps!

• SF Archers, Pacifica
Mon-Fri, June 15-19
9:00am-4:30pm

• Stevens Creek Park, Cupertino*
Mon-Fri, June 22-26
9:00am-4:30pm

• Palo Alto Service Center, STEM Themed
Mon-Fri, July 13-17
9:00am-4:30pm

• Coyote Point, San Mateo
Mon-Fri, July 20-24
9:00am-4:30pm
After-Care Available:
$100 per week
4:30–6:00pm

Minimum Age: Must have completed kindergarten
Must be a registered Cub Scout: Want to join Cub Scouts so you can attend our day camps? Call us at (650) 341.5633 or go to BeAScout.org
Required Forms: Please download and complete this Health Form parts A and B and mail them in, or email to:
• For Pacifica/Palo Alto STEM, Andrew Wilmes at andrew.wilmes@scouting.org.
• For Stevens Creek, Steve Smith at stephen.smith2@scouting.org
• For Coyote Point, Tom Kenney at thomas.kenney@scouting.org.
Questions? Please email Andrew Wilmes at andrew.wilmes@scouting.org.
Interested in volunteering at our Day Camp? Please, contact Andrew Wilmes at andrew.wilmes@scouting.org
When & Where
Discovery Day CampSan Francisco Archers, Pacifica
Monday 06-15-2020 9:00 AM PT to
Friday 06-19-2020 4:30 PM PT
Past