OA - Winter Camp Awareness 2023
Event Details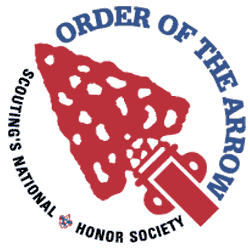 Winter Camp Awareness is a fantastic training session offered on the USS Hornet in Alameda that teachs Scouts how to safely camp in frigid conditions. Check-in begins at 8:00 AM, January 14 2023, and the program starts at 9:00 AM. We expect to finish the event around 3 PM. Once registered, you will receive more information via email.
Please note the following:
Lunch is optional and if purchased will include a hot dog, chips, fruit and water. We are unable to offer a vegetarian option. Registration is by UNIT only. Simply indicate the number youth and adult attendees from your unit. You will stay with your registered unit throughout the day.
Each unit must have a minimum of 2 adults in attendance (YPT requirement).
OA members staffing the event, please do NOT register here.
When & Where
WCAUSS Hornet
Saturday 01-14-2023 9:00 AM PT to 3:00 PM PT