Winter Camp Awareness 2021
Event Details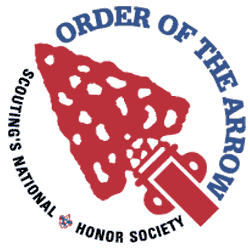 The Yerba Buena Lodge is pleased to sponsor the 48th Annual Winter Camp Awareness (WCA) course. Get Prepared - take your Troop or Crew snow camping, or for cold weather outings or for future Klondike Derbies. Event is open to all Scouts BSA, Venturing members as well as Scouters.
Training Sessions Include:
Sleeping Warm
Stoves and Fuel
First Aid
Tents and Terrain
Winter Foods
Winter Clothing
Registration is just $6.00 per person and includes ALL session fees and your 2021 Winter Camp Awareness Patch. Council Refund Policy Applies.
The 48th Annual Winter Camp Awareness (WCA) this year will be held via a Zoom online connection. The same information normally presented in person will be presented online this year. Each presentation this year will be accompanied by an interactive game. To register for the WCA, simply click on the "Registration" button above and fill out ALL the fields by Wednesday, January 13, 2021.
An email containing the Zoom link for your unit's presentation will be sent to the two individuals listed under the unit contact. The unit is responsible for distributing this Zoom link to their participants. The unit will stay in this meeting room for the duration of the event and the presenters will come to your Zoom room. After the event, the patches that have been paid for, will be mailed to the unit contact #1. The unit is then responsible for distributing the patches to their participants.
When & Where
Winter Camp AwarenessONLINE
Saturday 01-16-2021 9:00 AM PT to 3:00 PM PT
Past