Tres Ranchos Scoutmaster Leader Specific Training Fall 2022
Event Details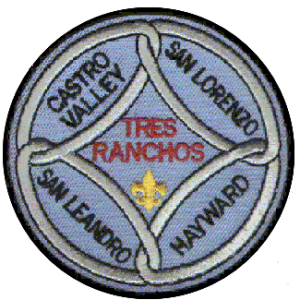 Tres Ranchos Scoutmaster Leader Specific – 2022 (Aka Acorn Training)
Scoutmaster Leader Specific Training is being offered to all Scoutmasters, Assistant Scoutmasters, Committee Members, Arrow of Light Den Leaders, Commissioners and all registered Scouters. This training will help you provide the best possible quality program for your youth! You must be 18 years or older and registered with BSA to participate.
Introduction to Outdoor Leader Skills registration can be found here: https://scoutingevent.com/023-TRIOLSFall2022
Scoutmaster Leader Specific Training
DATE: September 10, 2022
TIME: 8:00 am to 1:30 pm
LOCATION: United Methodist Church
1600 Bancroft Ave
San Leandro, CA 94588
COST: $25.00
For more information please contact:
Tina Mitchell tresranchosacorn@gmail.com
Luis Izaguirre luis.scouter73@gmail.com
NOTE: If you are also attending Introduction to Outdoor Leader Skills, please bring your own lunch.
Coffee, tea, and light snacks will be provided.
Introduction to Outdoor Leader Skills registration can be found here: https://scoutingevent.com/023-TRIOLSFall2022
When & Where
United Methodist Church - San Leandro
Saturday 09-10-2022
8:00 AM PT to 1:30 PM PT
Past