Event Details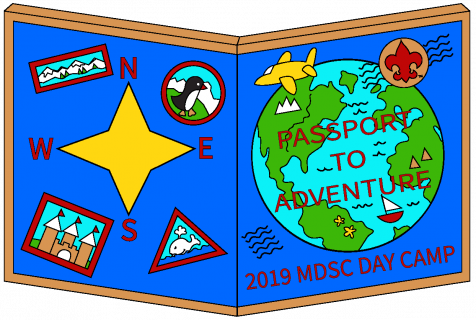 Lake District
Cub Scout Day Camp
2019
Smith Ranch
Kelseyville, Ca
When: June 17-21, 2019
Time: June 17-20 9:00am - 3:00pm; June 21 12:00pm - 5:30pm, dinner, closing and clean up.
Where: Smith Ranch - Take Renfro Rd. on the south side of Hwy 29 to Merit Rd. Left on Smith Ln. Follow to end.
Who: Any Registered Cub Scouts entering 1st through 5th grade in fall 2019. Incoming 1st graders MUST have a parent or guardian present at all times.
Cost: $100 if registered by May 1, 2019; $140 after May 1 unless you are new to Scouting;
$40 Patrol (Tenderfoot - 1st Class) by May 1, 2019; $50 after May 1
Tigers (Incoming 1st Graders) can attend for $20 per day; after June 1 $28. They must be registered as a Cub Scout prior to participating in programs.
Staff: Camp staff members are trained in positions of Archery, BB guns, CPR and First Aid. WE ARE IN NEED OF ADULT AND YOUTH STAFF. Successful camps require dedicated staff. Please consider joining us. EVeryone is needed and welcome, even if you can only come for one day! Adults working all 5 days AND attending training will receive a $60.00 refund for their Scouts attendance. We have a tot program for siblings that are potty trained. Only $10.00 for all week. Tot lot is only available to adults volunteering on staff.
What do I Get: SCouts will get 5 fun filled days of Archery, BB guns, outdoor skills, crafts, nature, and games. They also will receive their camp T shirt, name tag, water bottle, craft supplies and more! Last and certainly not least, a FULL WEEK OF SCOUTING!
What to bring: A snack, a healthy lunch and a positive attitude
What to wear:
Camp T shirt (handed out on your first day)
shorts or pants
closed toed shoes and socks.(must be worn at all tims on the property)
NO sandals, crocs, flip flops or heelies. If scouts arrive in any of these they will be required to sit out all activities until suitable footwear is brough tto them by a parent.
Family Day: Friday at 5:30pm. Please bring dinner for your scout and family to share. Scouts will perform skits, songs and participate in a closing ceremony. Everyone in attendance will bea asked to help clean up and break down the camp.
Please email any questions or to offer any help you can to:
District Para pro - Sabrina: sabrina.pickersgill@scouting.org (707) 533-7976
Camp Director - Linda (541) 784-8048
Program Director - Donna (707) 279-2315
When & Where
Monday through ThursdaySmith Ranch
Monday 06-17-2019 9:00 AM PT to
Thursday 06-20-2019 3:00 PM PT
Past
---
FridaySmith Ranch
Friday 06-21-2019 12:00 PM PT to 5:30 PM PT
Past