GGAC Summer of STEM-Cub-2020
Event Details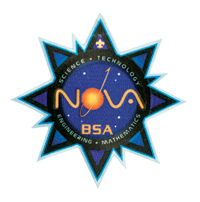 Come join the Golden Gate Area Council for a Summer of STEM. Starting on June 20th, the GGAC STEM Committee is offering a series of Nova Awards for Cub Scouts.
For the Cub Scouts (Wolves to Arrow of Lights), we are offering Uncovering the Past, Fearful Symmetry, Cubs Can Code, Down & Dirty, and Out of This World. These Nova Award sessions will meet on two successive Saturdays via Zoom.
Each Nova Award costs $20 to take part.
Sign up for as many Nova Awards as you like. The initial class size is 24 Scouts, but as we recruit and add Counselors, we will increase the course size. Each course will involve smaller meetings of six to eight Scouts to work more closely with the Nova Counselor.
When & Where
Uncovering the PastCouncil Service Center
Saturday 06-20-2020 10:30 AM PT to 12:00 PM PT
Past
---
Fearful SymmetryCouncil Service Center
Saturday 06-27-2020 10:30 AM PT to 12:00 PM PT
Past
---
Cubs Can CodeCouncil Service Center
Saturday 07-11-2020 10:30 AM PT to 12:00 PM PT
Past
---
Down & DirtyCouncil Service Center
Saturday 07-25-2020 10:30 AM PT to 12:00 PM PT
Past
---
Out of This WorldCouncil Service Center
Saturday 08-08-2020 10:30 AM PT to 12:00 PM PT
Past