GG BALOO Training Winter 2023 **POSTPONED**
Event Details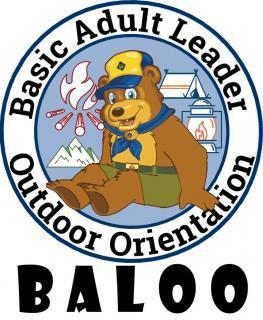 BALOO Training
Saturday, September 23-24 2023
8:00 AM - 5:30 PM
Camp Royaneh
Get the most out of the Cub Scout outdoor experience and learn how to camp Cub Scout-style! For pack-organized overnighters, one BALOO-trained adult is required. Ideally, every pack should have at least two BALOO-trained adults. This training is a great opportunity to make sure you do.
To attend the course, participants must have completed the following in advance:
1. Online BALOO material
2. Completed YPT training.
Prior to being issued with the qualification, participants must have:
Cost: $55which includes 3 meals, camping fees and materials.
Once you register, please complete the online portion at my.scouting.org/. Search for BALOO Prerequisite V2 in the training dashboard and bring the certificate of completion to the event.
Read more info about the training. at https://blog.scoutingmagazine.org/2018/03/28/what-is-baloo-a-quick-look-at-this-crucial-outdoor-training-for-cub-scout-leaders/.
Check-in 9 am Saturday
Depart by 1 pm Sunday
When & Where
Camp Royaneh
Saturday 09-23-2023 9:00 AM PT to
Sunday 09-24-2023 1:00 PM PT