Virtual Merit Badge University
Event Details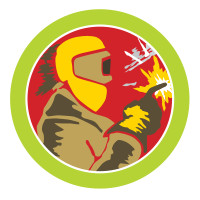 Merit Badge University is going ONLINE in response to the COVID-19 crisis.
Cost: $5 per Scout
NOTE: Before booking we encourage you to check the list of available classes at MeritBadge.info to ensure classes you want are available. Many classes have filled and others are being added continuously. Once you have booked your registration here you will be sent instructions by email on selecting classes at MeritBadge.Info.
The growing list of class offerings can be viewed below.
$5 Payment Due at the Quapaw Council Office by May 1, at 5:00 PM.
Registration opens Thursday, April 9 @ 5:00 p.m.
Registration closes Thursday, April 30
American Business
Bird Study
Camping*
Citizenship in the Community* 
Citizenship in the Nation* 
Citizenship in the World*
Collections
Communication*
Cooking*
 Digital Technology
Genealogy
Graphic Arts
Metalwork (Blacksmith, hands on)
Personal Fitness* 
Personal Management*
Photography
Public Speaking
Reading
Scouting Heritage
Stamp Collecting
Traffic Safety
Sustainability
Veterinary Medicine
When & Where
Little Rock Scout Service Center
Saturday 05-09-2020
9:00 AM CT to 4:30 PM CT
Past